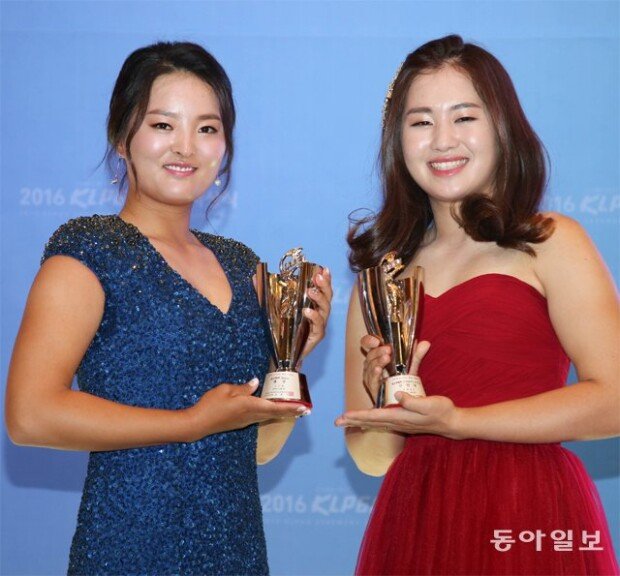 When Korean golfer Lee Jeong-eun, who is known as "hot six," hesitated on entering the LPGA Tour, Go Jin-young's advice was of much help. Go jumped into the LPGA tour last year and won the Rookie Award, which was a continuation of her KLPGA victories.
Could Lee follow the rosy path of Go? It would be somewhat predictable when we watch the ISPS Handa Women's Australian Open, which will begin on Thursday.
With joining the upcoming tournament, the 22-year-old will initiate her first official LPGA event. Since winning the inaugural 2018 LPGA Q-Series last November, Lee has focused on intense physical training, while working on her swings for the past two months in Haenam, Korea and Thailand.
Lee, who arrived in Australia on Saturday, is also making efforts to adjust to the circumstances, going over the courses for the tournament. "I am nervous because this is my first tournament and have to work with a new caddy for the first time," she said. "I need a discrete strategy as the course is tricky and affected by strong wind."
Lee's goal of this season is to win the Rookie Award. Once she achieves her dream, she will be the fifth Korean winner the Rookie Award for five consecutive years, following Kim Se-young, Jeon In-ji, Park Sung-hyun and Go Jin-young. "My physical condition is not at its highest," said Lee. "I need to focus on bringing my putting senses up during this whole season."
The host of the tournament posted an article titled "A New Journey of a Korean Super Star," and showed expectations of the LPGA debut of Lee Jeong-eun, who won the Grand Prize Award at the KLPGA for two consecutive years. Her registered name for the LPGA Tour is will be the same as what she used in Korea – Lee Jeong-eun 6.
"I can still feel the happy moments of last year," said Go, who became just the second person to ever win on the LPGA Tour as a rookie. "As much as this is the first tournament of the season, I will participate this event as if I am warming myself up before a long journey."
Ji Eun-hee, who won the opening game of the season, and world No. 1 Ariya Jutanugarn are also participating.
Jong-Seok Kim kjs0123@donga.com