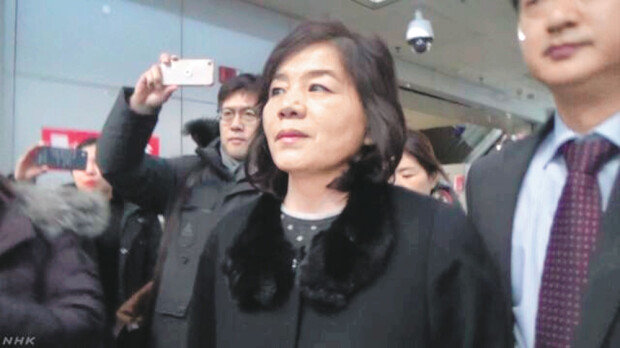 Top North Korean diplomat Choi Sun Hee, who handles denuclearization negotiations with the U.S., appeared in Beijing, China on Tuesday ahead of top North Korean official Kim Yong Chol's visit to the U.S. for working-level talks with Mike Pompeo for a second U.S.-North Korean summit.
Speaking to South Korean reporters from The Dong-A Ilbo and Channel A after arriving at Beijing Capital International Airport via Air Koryo, Vice Foreign Minister Choi Sun Hee said, "I'm going to an international conference in Sweden," for two times and left the airport. She had met U.S. representatives through a "Track 1.5" meeting between the U.S. and North Korea in Sweden in the past.
Around the time when Kim Yong Chol had talks with U.S. Secretary of State Mike Pompeo in New York in June last year ahead of the first U.S.-North Korean summit, Choi met with Sung Kim, the U.S. ambassador to the Philippines, to have working-level talks.
Choi was not accompanied by Kim Yong Chol on Tuesday but Kim is highly likely to visit the U.S. soon via Beijing to hold high-level talks with Mike Pompeo. "A letter was delivered from U.S. President Donald Trump to North Korean leader Kim Jong Un over the weekend," reported CNN on Tuesday adding that Kim Yong Chol could "visit Washington as soon as this week to finalize details of the upcoming summit." According to a diplomatic source, the U.S. offered Kim Yong Chol to make a visit to Washington D.C.
Meanwhile, Samjiyon Orchestra Deputy Director Kim Sun-ho, who visited South Korea last year to arrange a performance by the orchestra ahead of the PyeongChang Winter Olympics, was spotted at Beijing Capital International Airport on Tuesday. It is presumed that he headed to Beijing to discuss the orchestra's performance there.
hyuk@donga.com · lightlee@donga.com