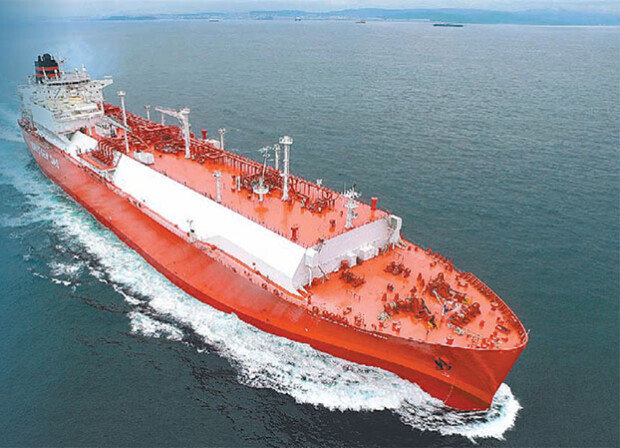 The year of 2018 was a meaningful juncture for South Korea's shipbuilding industry. In 2018, South Korea reclaimed the title of world's biggest shipbuilder (in terms of orders volume) for the first time in six years, since it had conceded No.1 spot to China in 2012. The ordering quantity in 2018 stood at 26 million CGT (compensated gross tonnage), which is merely 28 percent against that from 2007 when the demand peaked out, but reclaiming the title is still significant.
The major three South Korean shipbuilders made a remarkable progress last year in LNG carriers market, a high-value-added business that requires advanced levels of technology. Among the worldwide total 59 contracts of LNG carriers last year, Hyundai Heavy Industries won 24 (including 12 for Hyundai Samho Heavy Industries), Daewoo Shipbuilding & Marine Engineering signed 17, and Samsung Heavy Industries clinched 18 deals. In particular, Samsung signed an LNG carrier contract worth 209 billion won on the last day of 2018.
Experts say that while the industry is certainly rebounding, it is too soon to conclude a full-blown revival as there are a number of issues that need to be addressed. "We've reached the target despite the sluggish market demand that is still in the process of recovery, but we are still faced with a host of challenges such as securing jobs for naval plants and improving balance sheet of shipbuilding," said Han Young-seok and Ga Sam-hyun, co-presidents of Hyundai Heavy Industries, in their year-end speech.
While shipbuilders are making a restructuring effort through downsizing and wage freeze, there still exists a significant need for further cost cuts. In particular, experts predict that offshore plants will continue to struggle in 2019. They point out that the expensive wage levels in the shipbuilding industry are adding burden to its saggy demand. "Business prospect for offshore plants is particularly bad. It will take a bit more time to recover," said Jeong Seok-ju, a managing director at the Korea Offshore & Shipbuilding Association.
bjk@donga.com