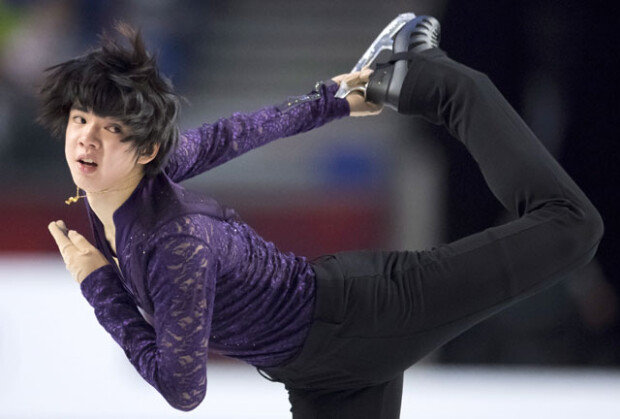 Cha Jun-hwan, the "Chocopie Boy," is pioneering figure skating just like star figure skater Kim Yu-na Kim.
The 17-year-old won the first medal as a Korean male skater in the Grand Prix Final where top figure skaters compete against each other.
Cha won a bronze medal by scoring 263.49 in men's single at the International Skating Union Grand Prix of Figure Skating on Saturday (Korea time). He scored 89.07 in the short program on the previous day and 174.42, his personal best score, in free skating on Saturday.
Cha modelled for Choco Pie as a kid, which demonstrates that he is good at expressing emotions. He made a mistake during his quadruple toe loop jump and fell on the ice, but he got up right away and successfully landed a quadruple salchow jump. He performed for four minutes and 10 seconds to the original sound track of the film Romeo and Juliet and left to Kiss and Cry zone holding a Soohorang doll, which wore the same purple shirt as his.
ISU's revision of its rules is also helping him. It lowered the basic score for quadruple jumps and broadened the range of bonus and deduct points from seven grades to 11 grades. It is to encourage skaters to focus more on artistic expressions rather than landing high-score quadruple jumps. Cha made efforts to develop his artistic expressions rather than trying to do quadruple jumps. He listened to the music for his program on airplane to understand it better.
Hong-Gu Kang windup@donga.com