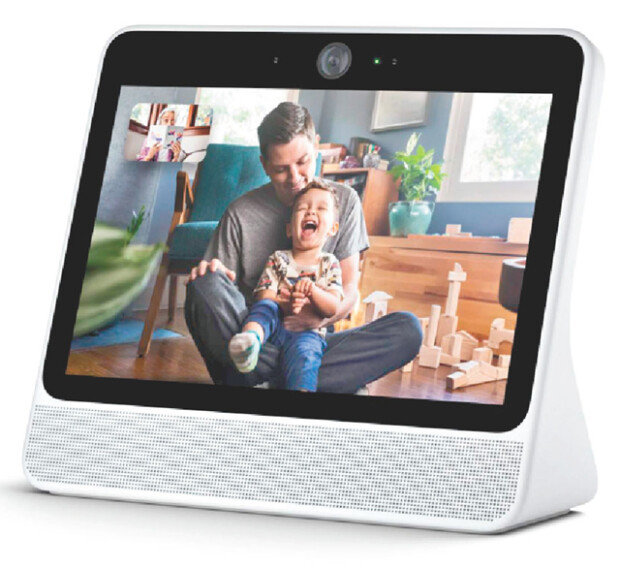 Global tech giants such as Amazon and Google are vying to develop AI speakers while Korean voice recognition developers plan to release similar products next year, boosting the growth of the AI speaker market.
Experts in the tech industry said on Tuesday that SK Telecoms is bound to disclose AI-speakers with a seven-inch display in the first quarter of next year, in cooperation with a speaker producer.
The reasons behind the release of display-equipped speakers are that around two million units of AI speakers understanding users' speaking have been sold across the Korean market, followingly leading to more demands in AI-run speakers with a display screen.
In particular, there are increasing demands for children content based on video and images in AI speakers. When it come to the shopping department, users are more likely to want to ensure that they check out items and order them by voice, proving a hopeful future of the AI speaker market.
Amazon's Echo Show and Google's Home Hub are pioneering products, currently on sale. Also, Facebook's Channel is available on the market.
In the Korean market, KT released in July GiGA Genie Hotel, another display-equipped AI speaker model to be used at hotels. Naver is about to release B2C Clova Desk very soon. Kakao is in review of a release of B2C AI speaker with a display screen.
It may not be an exaggeration to say that Amazon and Google are the two main dominators of the AI speaker market. Market research firm Strategy Analytics said that the global shipment of AI speakers increased by 238 percent compared to that of last year to reach 20.9 million units. With Amazon's 7.6 million units and Google's 5.5 million units, the two tech giants account for 62.7 percent of the global market.
yes@donga.com