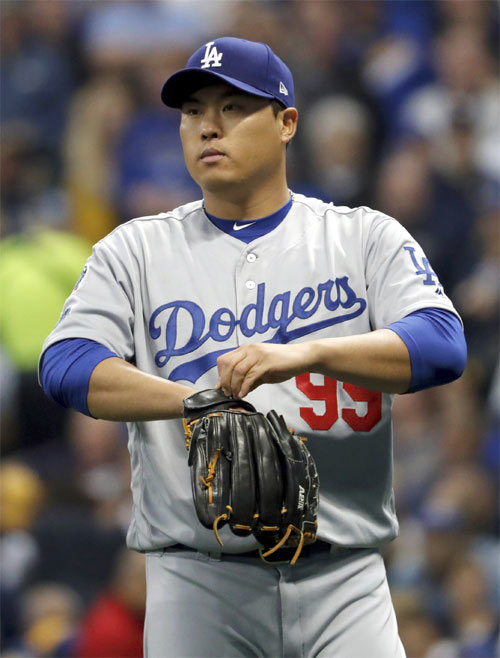 Ryu Hyun-jin, the first Korean pitcher to start in the Major League Baseball (MLB) World Series (WS), will stay with the Los Angeles Dodgers for one more year. The South Korean left-hander will have to prove his fitness during the new season in Dodgers.
The MLB.com reported on Monday (local time) that Ryu was the lone player to accept among seven free agents who have been extended qualifying offers. He will stay with Dodgers for one more year on a 17.9-million-dollar deal and be a free agent again after that. Ryu became the sixth player to accept a qualifying offer since the system was introduced in 2012.
Most free agents want to sign a long-term contract. Professional players, whose value is reevaluated every year, seek job security through long-term deals. Ryu signed a one-year contract with Dodgers because he has an issue to resolve: "Proving his fitness."
Dodgers is a fitting place for Ryu to increase his value during the one-year period. Dodgers pitching coach Rick Honeycutt has been watching Ryu for six years and Ryu will not be overworked since Dodgers have a strong pitching lineup. Ryu can also aim for his first World Series ring as Dodgers have been advanced to the World Series for two years in a row. If Ryu can have another strong season, starting in more than 30 matches like in 2013 and having a great record like this year, a "free agent jackpot" will follow.
yesbro@donga.com