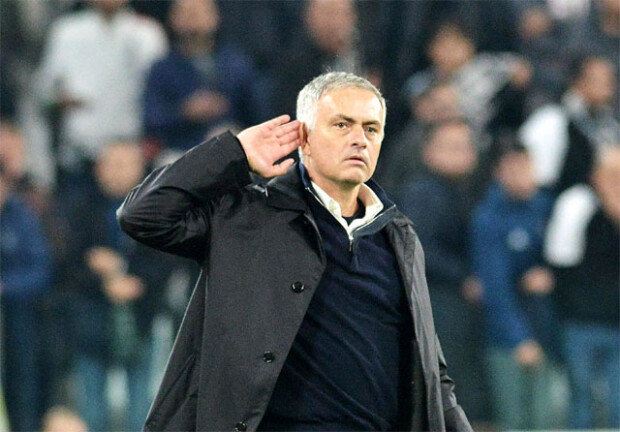 After Manchester United defeated Juventus 2-1 in the fourth Champions League Group H match at the Allianz Stadium in Turin, Italy on Wednesday, United manager José Mourinho strode onto the pitch, cupping his hand to his ear and making a provocative gesture taunting the Juventus fans.
Mourinho have been the center of attention lately in European soccer, as he makes controversial gestures every time his club's game is over. This time, he drew criticism for the provocative gesture he wanted to hear the Juventus fans boo him louder.
Although Juventus players strongly protested against his gesture, the United manager did not stop it, leaving the stadium amid a hostile environment. In an interview that followed the match, he said that he and his family had been insulted by the crowd for 90 minutes.
Wednesday's situation was similar to that following the English Premier League's Round 9 match between United and Chelsea on October 20. At that time, one Chelsea coach ran to Mourinho's bench and made a provocative gesture after a late equalizer in Chelsea's 2-2 draw against United. An angry Mourinho lodge a strong protest, before holding three fingers up to the Chelsea fans. The gesture related to three Premier League titles he won while in charge of Chelsea.
Despite the fracas, Wednesday's victory kept United at the second ranking with a total of two wins, one tie and one loss. United had a tough fight against Juventus after letting Cristiano Ronaldo score the first goal but won the game thanks to Juan Mata's 86th-minute free kick and Juventus defender Alex Sandro's 89th-minute own goal. With a three-game winning streak, United is steadily elevating the previously depressed mood.
Jae-Hyeng Kim monami@donga.com