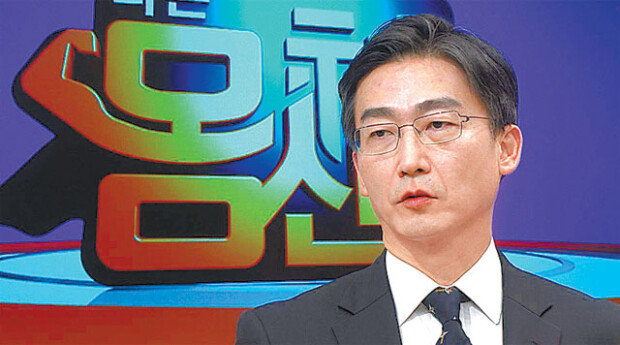 A trauma surgeon at the medical college of Ajou University Lee Guk-jong will feature in a health information TV show on Channel A, marking the show's 200 episodes. For the first time on a TV show, he will share his experience, where he had to open a patient's chest and perform a heart massage in the middle of the night on a helicopter.
According to Dr. Lee, the heart of a middle-aged man, who suffered multiple injuries from a car accident, stopped on a helicopter while he was being transferred to a hospital. The patient lost a profuse amount of blood so he needed an open-chest CPR. The problem was if they turned the light up, it would disturb the helicopter driver.
The light turned up in the darkness when Dr. Lee shouted, "Lights up!" Under the dim light, he opened the patient's chest and started massaging the patient's chest. Fortunately, he saved the patient's life. But he was regrettable that there were no emergency medical service (EMS)-exclusive helicopters that allow doctors to perform an emergency surgery at night.
"Time does not wait for trauma patients," said Dr. Lee. "It is not easy to fly a helicopter at night. (Even if we are able to fly it), the reality is we have to treat patients without a surgical lighting." A "Preventable Death-Rate" of Korea stands at a whopping 30 percent. The figure is 10 percent for Japan and only 2 percent for Maryland, the U.S.
Dr. Lee also stressed the importance of mature civic awareness. He recounted an incidence where a heliport at a fire station in Gangbuk-gu, Seoul was shut down. The only heliport in the area was suddenly shut down in 2015. Another heliport was built instead near the Jungnangcheon Stream. But there were no taxi lights at the heliport, making take-off and landing difficult. Plus, there was a bike lane beside the heliport, giving rise to access control issue.
"The fire station blamed residents, who complained about the relocation of the heliport said the fire station was finding an excuse for the shutdown of the "troublesome" heliport," Dr. Lee said. "Most people point the finger at others. It is the problem of lagging civic awareness.
"To make its people mature, a country should strive to save the life of even one person," said Dr. Lee. "The U.S. sends a Boeing 747-sized air ambulance, which is equipped with all the necessary medical equipment, including ICU, to South Korea when one of its soldiers stationed in Korea, regardless of their rank, gets seriously injured. I don't know if South Korea will do the same." The special episode featuring Dr. Lee will be air at 9 p.m. on Tuesday.
Jin-Han Lee likeday@donga.com