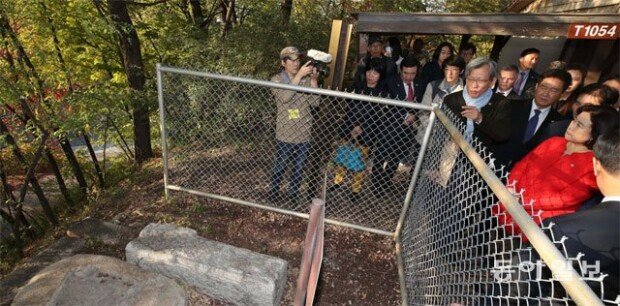 The Yongsan Garrison has been open to the public in 114 years since it started to be used as the base camps for the Japanese Army, and later for the U.S. Forces Korea.
South Korean Land, Infrastructure and Transport Minister Kim Hyun-mi, on Friday, accompanied Seoul Mayor Park Won-soon and other officials at a bus-tour event in the Yongsan Garrison. She commented that the garrison will turn into the first-ever national park in Korea, adding that a bus tour program will be operated for the public to look around the site herein.
The site was chosen as a base of the Japanese Army in Korea in 1904 when Japan fought with Russia. After Korea liberated from Japanese rule, it transformed into a base camp for the U.S. Forces in Korea. Right after Korean War entered into armistice, the camp was home to more than 320,000 U.S. troops, which thus has been the forbidden land in the heart of Seoul City.
The Ministry and the Seoul metropolitan government plan to carry out five rounds of bus-touring programs by the end of the year. Starting from next year, the program will be available once a week.
Three rounds of touring this month are exclusive to Yongsan residents and experts on Yongsan Park. General citizens can apply for bus tours on Dec. 7 and 14. The max number is 38 people per tour. You can join a tour for free by applying on the Yongsan Cultural Center's website (www.ysac.or.kr) or on the line (02-703-0052) between Nov. 12 and 20. First come, first served.
Jae-Myung Park jmpark@donga.com