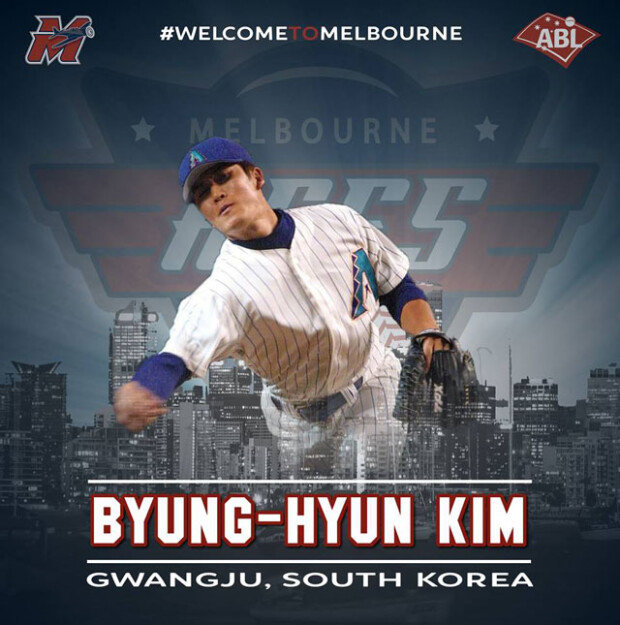 Melbourne Aces in the Australian Baseball League announced that Kim Byung-hyun is joining the club. Melbourne Aces wrote on its official Facebook page on Monday, "So Geelong might have a Korean team, but we have one of the greatest Korean players of all time! Please welcome World Series Hero Byung Hyun Kim!"
Kim joined Arizona Diamondbacks in 1999 and was a closer when the team won the World Series in 2001. He got a World Series ring when he played for Boston Red Sox in 2004. Kim played in the Major League until 2010, briefly played for Tohoku Rakuten Golden Eagles in Japan, and came back to his home country to join Nexen Heroes and Kia Tigers from 2012 to 2016. His overall record in the Korean Baseball League is 11 wins against 23 losses with five holds and a 6.19 ERA.
Kim played in the Dominican Winter League in late 2017. "Many people think I retired from the mound. But I have never talked about retirement myself. Playing as long as my body could hold up is sportsmanship. I want to do my best in the new team" Kim said. He trained by himself while working as a pitcher instructor at his alma mater this year. "I have become fit again. I will not be able to pitch several innings as a starter but I have no problem throwing a couple of innings," said Kim.
Heon-Jae Lee uni@donga.com