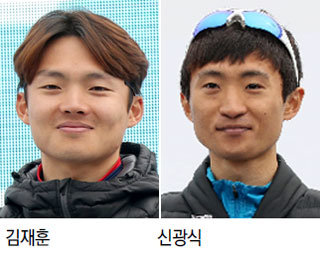 Kim Jae-hoon (age 29, KEPCO) and Shin Gwang-sik (age 25, Gangwon Provincial Government) who won first and second place in Korea at the 2018 Seoul International Marathon and the 89th East Asia Marathon will be receiving the Asia Premier Marathons (APM) prize money.
APM is a system of granting prize money based on the player's records at the Seoul International Marathon, Beijing Marathon (China), and Beirut Marathon (Lebanon), which were held from the end of last year to the end of this year so as to enhance the competitiveness of Asian athletes. APM was established in September last year by modeling the World Marathon Majors, which is participated by New York, London, Berlin, and Tokyo marathons.
By recording 2 hours 13 minutes 24 seconds at the Seoul International Marathon, Kim Jae-hoon ranked second place at the entire men's division with 19 APM points and will be granted with 60,000 U.S. dollars (some 68 million won). Meanwhile, Shin Gwang-sik recorded 2 hours 14 minutes 5 seconds and ranked third place by acquiring 12 APM points. Shin will be receiving 30,000 dollars (some 34 million won). The first place went to Li Zicheng (age 28) of China, who acquired 38 points, receiving 160,000 dollars (some 180 million won).
Jong-Koo Yang yjongk@donga.com