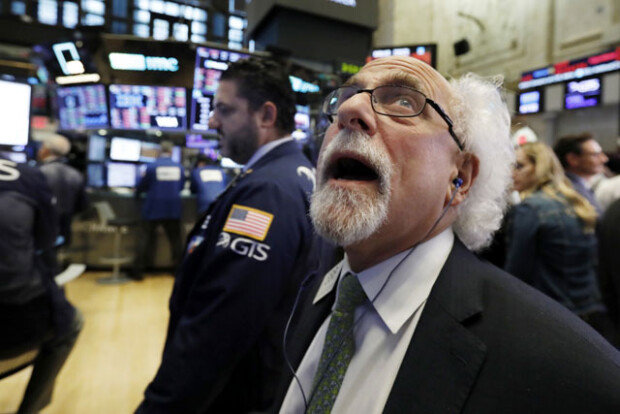 Major stock market of Asia including South Korea witnessed a "Black Thursday' as stock markets nosedived to some 4 percent during the day. The shock from the plunging U.S. stock markets put the global financial market into horror.
The KOSPI ended down 98.94 points or 4.44 percent, which the largest single-day loss since November 11, 2011 (-4.94 percent). Based on the closing price, it saw the lowest figure of 2,129.67 since April 12, 2017 (2,129.91).
The KOSDAQ index also plummeted by 5.37 percent, closing at 707.38. In just a single day, 79 trillion won of total market price evaporated from domestic stock markets. Other Asian stock markets were also hit hard as Japan's Nikkei 225 nosedived by 3.89 percent and Hong Kong's Hang Seng Indexes by 4.31 percent, respectively.
This is largely because the investment sentiment froze suddenly as the anxiety that the U.S. economy, which thrived on its own, could also be dangerous, expanded. The Dow Jones industrial average decreased by 3.15 percent and the NASDAQ index by 4.08 percent, which are the biggest downfall in two years. Bloomberg said that there are growing concerns that the prospect of the profit of U.S. companies will slow down as a result of U.S.-China trade war.
Amid the uneasiness of the global stock markets, won-dollar exchange rate skyrocketed by 10.4 won (the Won is depreciated), closing at 1,144.4 won, which is the highest figure in one year.
Sung-Min Park min@donga.com