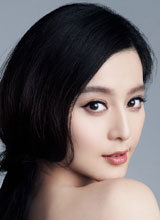 Chinese film star Fan Bingbing, who was recently ordered to pay 883 million yuan (around 143.6 billion won) in taxes and penalties for tax fraud, has listed 41 apartment units for sale to pay off the fine, Hong Kong's Apple Daily and other local media outlets reported Friday (local time).
According to reports, Fan Bingbing, whose assets are estimated to be around 7 billion yuan (about 1.1453 trillion won), has put some of her properties on the real estate market for urgent sale. She was originally required to pay fines and overdue taxes within 15 days, but the tax authorities have reportedly taken into consideration the large figure and extended the deadline to the end of the year.
The 41 apartment units in Beijing put up for sale at once since August are believed to be Fan Bingbing's. They are priced up to 30 percent lower than the market value, and the conditions of the sale include that the owner hopes for "a bulk purchase," reports said.
chan2@donga.com