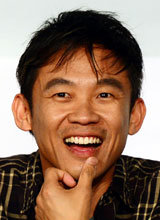 James Wan, a world-renowned movie director known for the famed Saw and Conjuring series, will be directing a Hollywood remake of "Train to Busan," a South Korean zombie thriller.
According to Deadline Hollywood on Thursday, the Australian film director is negotiations with New Line Cinema for the redo of the Korean zombie blockbuster. Screenwriter Gary Dauberman, who penciled "The Nun," will write for the Hollywood version of Train to Busan.
Released in July 2016, "Train to Busan" depicts a group of passengers on a KTX train bound for Busan struggling to survive the attack from a horde of zombies onboard.
Min Kim kimmin@donga.com