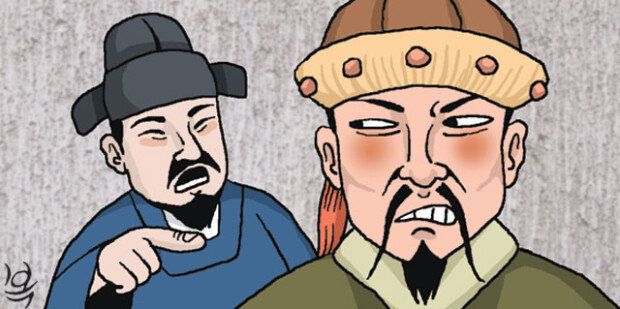 The notorious Aoji mine was with no exception part of TV soap operas with a backdrop of North Korea in the 1970s to 1980s. Dating back to 1410, Jurchen people invaded into the northern province of Kyungwon. During fight against the invaders, Gen. Kwak Seung-woo came under hidden attack at Aoji mine, leaving him with an injury. Forces of the Joseon Dynasty managed to run away even after being sieged by their enemies. However, the loss of the war drove residents in the province into great fear. The dynasty attempted to relocate its forces and residents in Kyungwon Province to Aoji, only ending up giving up on control of the province with a reduced border line marked on its territory. Twenty years later, King Sejong reclaimed the lost territory by building "four forts and six posts" in the northern region.
The disgraceful historical event was a result of diplomatic failures. There lived Dudu Mentemu, a Jurchen chieftain who was among the descendant of those friendly and loyal to King Taejo of the Joseon Dynasty. Later, the Ming dynasty on today's Chinese territory took pandering measures for the Jurchen by awarding them titles while requesting the Joseon Dynasty, under King Taejong's leadership, to mediate its relations with Dudu Mentemu. The Jurchen general, in between, pretended to help Joseon save face. However, he later accepted an offer, even making his way to Beijing to meet the Yongle Emperor in person. Joseon officials could have noticed earlier, if they had founded it very likely for Mentemu to say a definite yes to the offer. Without any measures taken, the Joseon Dynasty suffered betrayal, only left infuriated helplessly. In 1410, a hostile Jurchen tribe stroke Kyungwon Province, assassinating the chief leader of the Joseon armies. The incident raised suspicions over Mentemu, which drove Joseon to kill his family. Joseon leaders cast doubt about him, but with anything proven to be true. After Mentemu turned his back on the Joseon Dynasty, he led attack on Kyungwon Province in the so-called Aoji battle, driving Joseon out of territory.
Diplomacy is all about looking squarely at the reality, which is an unchangeable principle. In this sense, it is crucial to put yourself into the other's shoe. International affairs develop, centered around each nation's pursuit of interests – in cold-headed and brutal manner. History demonstrates much evidence that we are diplomatically poor – for similar reason, all the time. We tend to think less of others, bravely to everyone's surprise, and come to conclusion unilaterally. Only blinded with cause, we have a bad tendency to be judgmental and define what's independent or what's submissive. Premature judgement does not allow us to defeat an enemy or use them in our favor. Oh, well, there seems to be no improvement at all even today.