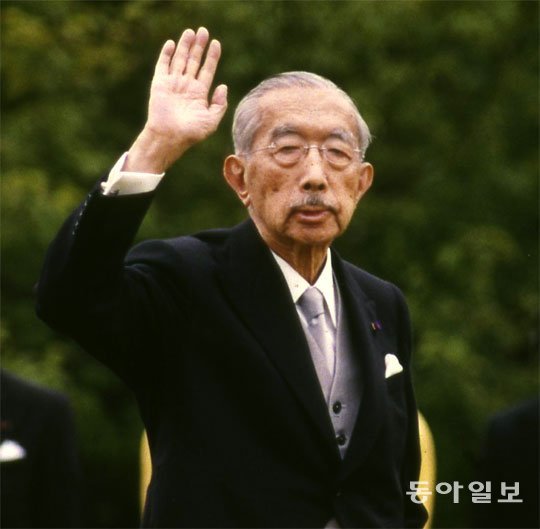 "There is no joy despite longer life. I feel agony over blame on war," which Kyodo News reported Thursday what former Japanese Emperor Hirohito (reigned 1926-1989) talked about his responsibility on the war. The comments were recorded in a journal of the former emperor's servant Shinobu Kobayashi, who passed away in 2006.
According to the journal, the emperor lamented to his chamberlain in April 1987, at the age of 85, "There is not much to life despite less work and longer life. You only get to see or hear agonizing things. You witness your siblings' death and are blamed for the war." The date on the entry was April 7, while the author recorded the event that took place "on the evening before yesterday." "Few people speak of the war, most are not like that," Kobayashi responded to the emperor. "Reflecting on the growth we have achieved from the ashes of the war, the war is only an event of the past. Do not be bothered."
At that time, the Imperial Household Agency of Japan was considering relieving the work burden of the elderly emperor. In February that year, the emperor's brother passed away. The journal of a senior servant, which was disclosed earlier, recorded that "Kobayashi consoled the emperor when he remarked that there was no joy despite long life."
Kyodo News said that the journal reflected the personal conflict of the emperor, who experienced the second Japanese-Sino War and the Pacific War, on responsibility for the war. In an official memoir, the emperor wrote that "I simply gave approval for decisions made by the military and the parliament," and denied any responsibility.
Twenty days after his confession, on April 29, the emperor passed out in his birthday celebration after vomiting. He recovered briefly after an operation the next month, but fainted once again in September 1988 and passed away on January 7, 1989.
Kobayashi, who became a servant of the royal family in April 1974, was known to have kept a journal every day for 26 years, until the death of Empress Kojun.
Young-A Soh sya@donga.com