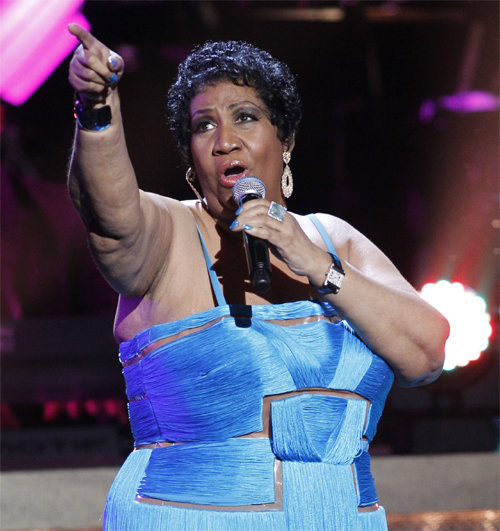 Aretha Franklin, "the queen of soul," died of pancreatic cancer at her home in Detroit, Michigan on Thursday. "We have lost the matriarch and rock of our family," Franklin's family said in a statement.
Franklin was born in Memphis, Tennessee. She made her debut in 1960 and sang great hit songs such as "Respect (1967)," "A Natural Woman (1967)," and "I say a Little Prayer (1968)."
Franklin had an incredible four-octave vocal range and was also a great composer and pianist. She became the first woman to be inducted into the Rock and Roll Hall of Fame in 1987 and won 18 Grammy Awards. She has sold a total of 750 million albums and had 73 songs on the Billboard's "Hot 100" chart. Franklin was honored with the Presidential Medal of Freedom, the highest civilian honor, in 2005. In 2010, she became the only woman to be included in Rolling Stone Magazine's "10 Greatest Artists of All Time."
The Queen of Soul participated in multiple meaningful performances. She sang at the funeral of Martin Ruther King Jr. in 1968 and performed at the Nobel Peace Prize Concert held in Oslo, Norway in 2003. She also sang at the inauguration ceremony of Jimmy Carter in 1977, Bill Clinton in 1993, and Barack Obama in 2009.
Franklin's final public performance was at the fundraising concert for "Elton John AIDS Foundation" in New York in November last year. Her last album was "A Brand New Me" released in the same month.
easy@donga.com