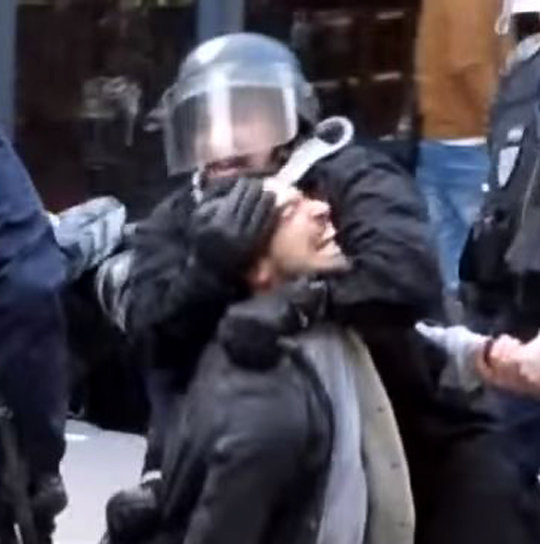 French President Emanuel Macron is facing a damaging political scandal in one year since his inauguration.
Alexandre Benalla, a presidential security official, was filmed hitting and stamping on protesters at a Paris demonstration with a police officer on May 1, the Labor Day. Le Figaro reported that this is the biggest political scandal since the president's inauguration and the presidential Élysée Palace is under crisis.
Some 100 people gathered to demonstrate back then at the Quartier Latin in Paris, France and the CRS officers were mobilized to repress the demonstration. A video, where a man wearing plain clothes and a police visor, was seen grabbing other man's neck, hitting the head and stamping on stomach when he fell down, roamed the social media. On Wednesday night, Le Monde confirmed that the violent man in the video was Mr. Benalla, who is in charge of guarding President Macron at the Élysée Palace.
The Élysée Palace's dubious attitude is also making the problem bigger. The French government embarked on dismissing Benalla after the incident was reported but Élysée Palace was already aware of this even before the report. It punished the security officer by suspending him for 15 days immediately after the Labor Day demonstration but no additional measures were taken. Mr. Benalla escorted the French president when the Macrons visited Giverny on July 13, military parade that commemorates the French Revolution on July 14, and the French national soccer team's visit to the Élysée Palace on July 15.
President Macron has chosen to stay silent. Immediately after the scandal, when a journalist asked him whether this was a blemish on the country various times, Mr. Macron kept on denying and seemed rather nervous saying "the Republic (France) will always be the same."
Jung-Min Dong ditto@donga.com