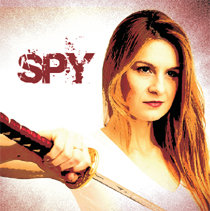 In a Hollywood film "Salt," Angelina Jolie plays the character of Evelyn Salt, a Russian spy who became a CIA officer after years of special training. She, thanks to thorough preparations, was able to easily pretend to be a member of an ordinary middle class family. Meanwhile, there is a real spy who reminded us of the fact that such a scenario does not exist only in imagination but can always happen in reality.
Anna Chapman, a Russian intelligence agent, was arrested by the U.S. FBI in 2010. As a member of the Russian Federation's external intelligence agency SVR, Chapman moved to the United States in the 1990s and ran a real estate company in New York. Among spies arrested with her at the time, there were several people who had been living as a married couple with children to conceal their identity.
Recently, the FBI's arrest of another new female spy has made headlines around the world. Maria Butina, foreign student at a university in Washington D.C., was found to be close to Alexander Torshin, the deputy chairman of Russia's Central Bank and a close aide of President Putin. The 29-year-old woman started her work as an agent in 2014 when she arrived in the United States with a travel visa.
What both Chapman and Butina used for their spying activities was not any cutting-edge weapons, but their attractive appearance and youth. Butina is accused of developing relationships with Republican politicians such as those at the National Prayer Breakfast and the National Rifle Association and offering sexual favors to advance her espionage work. Russia tries to aggravate conflicts between conservatives and liberals to incite social division while the United States persistently digs up the truth behind attractive female spies. It seems a battle between the two countries' intelligence agencies is getting more intensive no matter how Putin and Trump are getting along with each other.