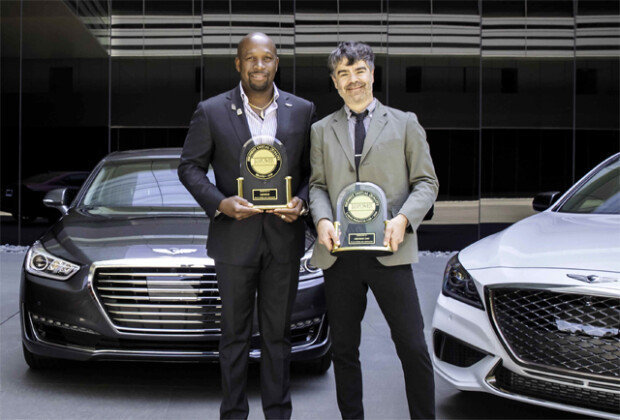 The Genesis, Hyundai Motor's premium brand, Kia Motors, Hyundai Motor have topped the list of a quality study by leading market research brand, J.D. Power, by winning top three positions. Brands of Hyundai Motor Group have remained in high rankings, but it is the first time to dominate the top three positions.
According to Hyundai Motor Group on Thursday, the Genesis ranked highest among a total of 31 premium and non-premium brands in J.D. Power's 2018 Initial Quality Survey. It ranked also first among 13 premium brands, while Kia Motors ranked second among all brands and first among non-premium brands for the fourth consecutive year. Hyundai Motor ranked third among all brands and second among non-premium brands.
The survey ranks models on the number of problems reported per 100 vehicles out of 233 during the first 90 days of ownership between November 2017 and February 2018.
Hyundai and Kia brands first joined the list in 2000, starting out at the bottom and finally reaching the top. Back in 2000, Kia Motors was 37th out of 37 brands. After continuous improvement, it eventually rose to first place for 2017 and 2017 among all brands. Hyundai Motor, which ranked 34th place in 2000, entered the top 10 list, ranking seventh place, for the first time in 2004. In 2006, 2009 and 2014, it rose to the first place for non-premium brands. Last year, Hyundai Motor ranked fourth in non-premium brands and sixth for all brands. Genesis, which joined the survey for the first time last year, rose to the first place for premium brands and second for overall brands.
"The J.D. Power market survey serves as a key reference for purchase decisions of U.S. consumers. We expect that the results will be a great help in improving our sales in the United States, which has been quite slow since last year," said an employee at Hyundai Motor Group.
Woo-Shin Han hanwshin@donga.com