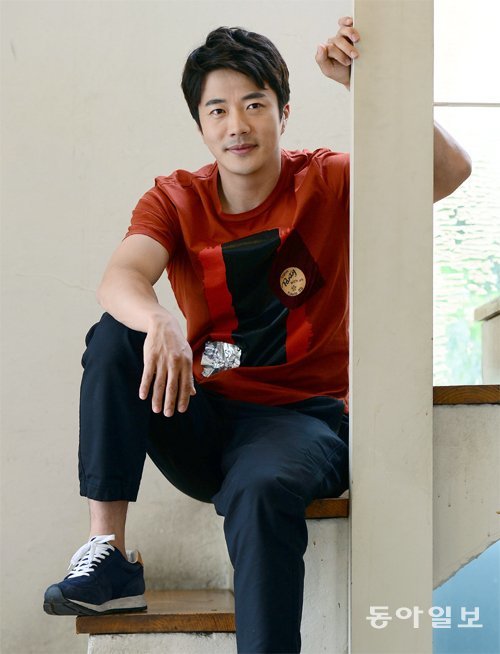 Actor Kwon Sang-woo (42) has returned to the screen in three years with "Accidental Detective 2" to be released in the theaters on June 13.
"In the movies, protagonists are perfect or even have superpower. But this movie features a person who does things that are beyond his capacity to provide for his family," said Kwon Thursday at a café in Jongno, Seoul.
He plays a father of two children, Luk-hee (9) and Li-ho (3). Kwon said what makes the movie interesting is that a father who raises children catches a criminal. "There is a lot of tension between him and No Tae-soo (Sung Dong-il), and people who dig into the crime are not perfect. It is a family movie," he said. The Dong-A Ilbo asked why he chose this movie.
"I am very attached to the Detective series. The opening score of the original work was only 50,000, but its final score was 2.6 million as it went viral. It was still not enough for a sequel, but a follow-up movie was filmed because of its own uniqueness. I am feeling good because it has been getting positive reviews."
He teams up with Sung Dong-il in the movie and shows a great teamwork as if they are real-life Kang Dae-man and No Tae-soo.
Min Kim kimmin@donga.com