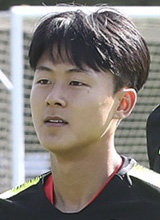 "Lee Seung-woo will become more famous as a player who eats dog meat for snack, rather than scoring goals against the AC Milan."
This happened at San Siro Stadium in Milan, Italy on May 6. When Lee Seung-woo (20, Verona) scored a goal against the AC Milan by his right-foot volley shot at the 40th minute in the second half, a commentator of a local station made remarks of racial discrimination that have nothing to do with the match itself.
Lee started process to take legal action against the commentator. Italian media outlet Corriere dello Sport-Stadi reported on Friday (Korea time) that Lee Seung-woo was got infuriated by the commentator's remarks, adding that he filed a suit through an attorney, and submitted video materials containing the remarks the commentator made at the time.
yesbro@donga.com