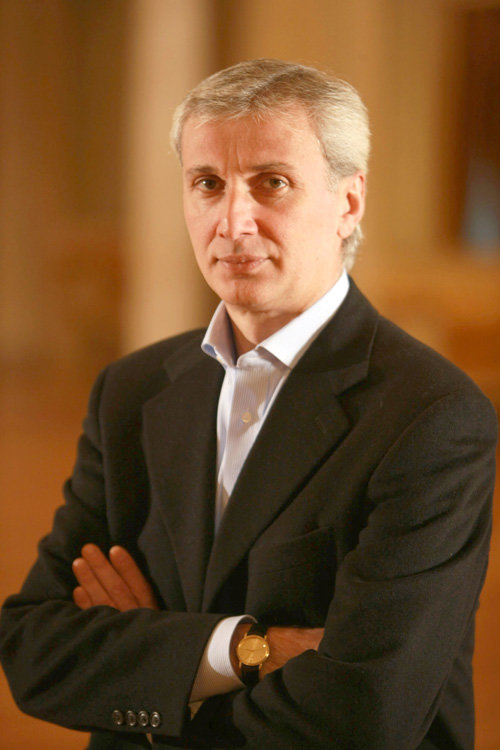 The Bolshoi Ballet, an internationally renowned ballet company of Russia along with the Mariinsky Ballet, will present its performances with the Bolshoi Orchestra to the Korean audience in 23 years. With a rich history of more than 240 years, the ballet company will perform "Swan Lake" at the Seoul Arts Center on Saturday. The piece is based on the choreograph of Yuri Grigorovich, who served as the artistic director of the Bolshoi Ballet for 32 years, from 1964 to 1995, and is the original version of the piece that the Korean National Ballet brings to the stage every year.
Makhar Vaziev (57), ballet director of the company, expressed great expectations for the upcoming performances in Seoul in an e-mail interview with The Dong-A Ilbo Tuesday. "It has been over 20 years since the Bolshoi Ballet and the Bolshoi Orchestra visited Seoul together," he said. "The company has gone through so many changes from the mid-1990s that you can say it is now a completely new ballet company."
"Personally, Seoul is a city I really love," Mr. Vaziev said "I'm very pleased that we can present 'Swan Lake' in Seoul, which shows both the history and present of the company as well as ideals that the Bolshoi Ballet dreams of."
The last time the Bolshoi Ballet performed for the Korean audience was 13 years ago. Back then in 2005, the company brought "Giselle" and "Spartacus." "What's special about the Bolshoi is that the ballet, opera and orchestra are all in the same organization and thus closely connected to one another," said Vaziev. "The upcoming performances of 'Swan Lake' together with the Bolshoi Orchestra will indeed show what it is like to be Bolshoi."
The first performance in Seoul will be led by the company's star principal dancers Yulia Stepanova and Artem Ovcharenko. The casting of the second day is rather a "hidden card" taken out by the company. Alyona Kovalyova and Jacapo Tissi, soloists considered to be the Bolshoi's future in the 2020s, will dance the leading roles.
Jeong-Eun Kim kimje@donga.com