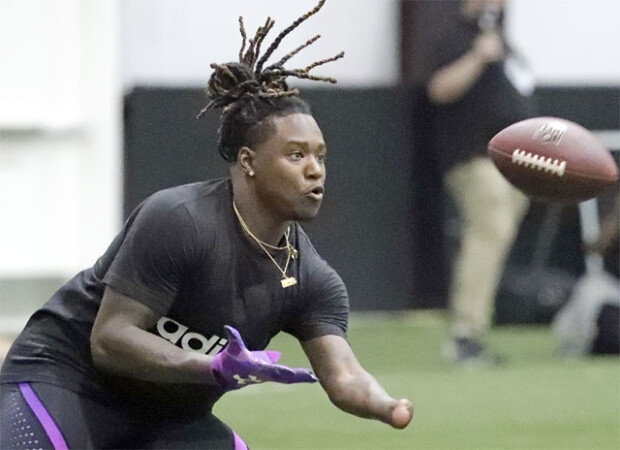 The National Football League (NFL) undoubtedly enjoys the highest popularity among U.S. sports fans. As football is an extremely demanding sport, games are only once a week, and the league's annual championship game Super Bowl is one of the most awaited events in the country. This year's NFL has been made even more special with the emergence of a player from University of Central Florida. On Saturday, Shaquem Griffin, 23, became the first one-handed player to be selected in the NFL Draft.
Griffin was chosen Saturday by the Seattle Seahawks in the fifth round (with the 141st overall pick) at the 2018 NFL Draft held at AT&T Stadium in Arlington, Texas. Seattle is also a team that took his twin brother Shaquill Griffin, a cornerback, in the third round of last year's draft. Having graduated from the same high school and college, the twins are now set to be on the same team.
The linebacker was already a star at the college level, proving himself to the fullest. Named as the American Athletic Conference Defensive Player of the Year in 2016 and the defensive MVP of the Peach Bowl last season, Griffin greatly helped his team of University of Central Florida remain unbeaten throughout the season.
Heon-Jae Lee uni@donga.com