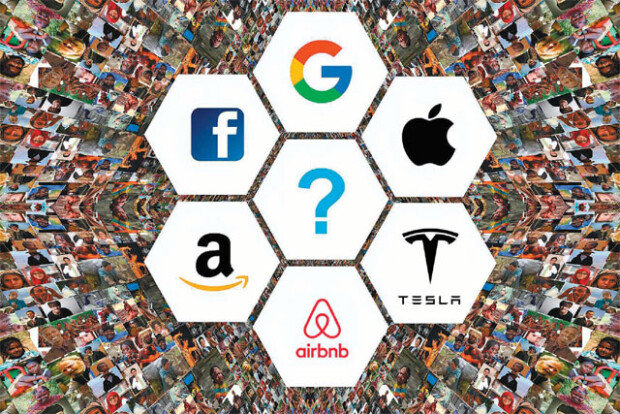 The film "Minority Report" starring Tom Cruise depicts a future where three psychics called "precogs" who have foreknowledge help a police department apprehend criminals. But, interestingly, Google says it has better foreknowledge than the precogs. Those who committed murders, in general, were found to type the following in Google's search engine: The average sentenced years in prison of homicide and accidental homicide; or Can I kill someone asleep without anyone knowing?
Just by searching data stored in one's smartphone, Google has the ability to put criminals in jail. The author Scott Galloway argues Google's motto "Don't be evil" is introduced to "strengthen their own godlike mercy."
Google, Amazon, Apple and Facebook are the four most influential companies in the 21st Century. The four companies have the top market value, leading technologies, financial strength and the best talent. However, the dark sides behind their successes started to surface in recent years. Facebook share prices plummeted due to personal information leaks. Apple's deliberate downgrade of their operating systems enraged many consumers.
In his book, Galloway shed a light on the side effects caused by these companies, once considered to be synonym for creativity and innovation and criticize various myths these companies promote. Take amazon. Amazon is referred to as a destroyer with a smiley face. In fact, it destroyed jobs in retail business by eliminating intermediaries engaging in logistics and sales. How about Apple? Back in 2015, Apple was at the center of controversy for rejecting a federal judge's order to provide a terrorist's privacy information. But the company established what it is now by idolizing its founder and pursuing premium pricing strategy similar to that of luxury goods. The author gave its highly revered founder Steve Jobs harsh criticism for being worshipped as a god.
Galloway voiced that these tech giants established their empires through "extraordinary stealing and deceiving." First of all, they steal well. When creating the Macintosh computer, Apple stole the mouse computer for a graphical interface desktop computer developed by Xerox. They are good at deceiving, too. Galloway, who served on the board of directors of The New York Times, pointed out the reality in which news articles released by newspaper companies are fully "googled" and made available. Google rakes in revenues by displaying their advertisements along with news reports that they bought dirtcheap. It has something to do with a controversial online comment system by Naver, the nation's top search engine.
Will they see a rosy future forever? No. There are rapidly emerging companies. Companies equipped with merits including product differentiation, early investment, favorable image and user experience control can replace these giants anytime. Alibaba, Uber and Airbnb, to name a few.
The author focuses more on the tricks and problems of these tech giants whose deliberate tactics contributed to their successful growth, rather than the characteristics of platform business. This book is thought-provoking and insightful in that not all of us are free from the enormous influence of dinosaur enterprises as demonstrated by a recent online rigging scandal involving Naver's comment manipulation. Amazon is preparing to enter the Korean market, so our lives will soon be under their influence. This book allows readers to see what is behind the success of these big companies, often praised as "the most innovative" and "the best company to work."
teller@donga.com