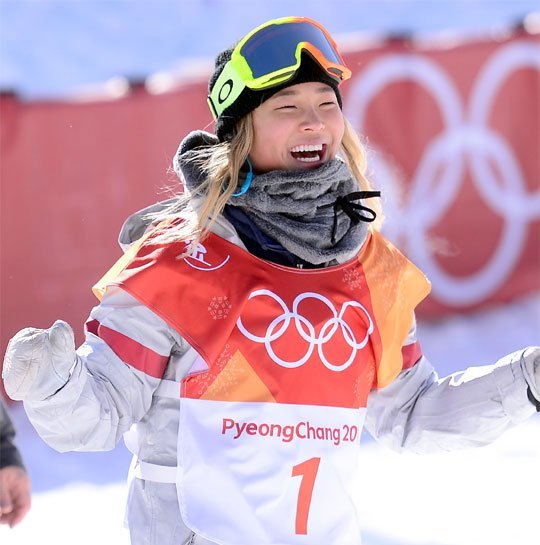 Many star athletes from around the globe participated in the PyeongChang Winter Olympics. They showed excellent performance befitting their reputation, and some even won more than one medal. There were some athletes who shined in a realm other than their own, and some renewed the world record in Pyeongchang.
Shaun White of the United States reclaimed a gold medal after missing one in Sochi by landing back-to-back 1440-degree jumps. Though he finished fourth in the men's halfpipe at the 2014 Sochi Olympics, he had already won two gold medals in previous Olympics. "I'm excited about the idea of competing in skateboarding at the Summer Olympics," said the 31-year-old snowboarder.
Yuzuru Hanyu of Japan defended his championship in Pyeongchang. He has become the first two-time Olympic champion in men's short program in 66 years since Dick Button of the United States won two consecutive gold medals in 1948 and 1952. The 23-year-old Japanese figure skater also won the first gold medal for Japan in this Olympics, which was the 1,000th gold medal in Winter Olympics history.
Marcel Hirscher of Austria was finally able to win a medal at the Olympics. Hirscher, with 55 victories at the World Cup, has the most wins among currently active male athletes, and won a medal in men's Alpine combined and another in giant slalom.
Korean-American Chloe Kim, winner of the snowboard women's halfpipe, became the youngest gold medalist in Olympic history. The 17-year-old snowboarder, who was not able to participate in Sochi because of her age, took gold after four years.
Russia's Alina Zagitova became the PyeongChang Olympics' Queen of figure skating. She was able to stop Evgenia Medvedeva's winning streak since November 2015 (13 singles wins) by winning women's singles in Pyeongchang.
Sven Kramer od the Netherlands kept his title of "Emperor of Speed Skating." He won his third Olympic gold in speed skating men's 5,000 meters. Kramer is the first male athlete to win three gold medals in speed skating.
Dong-Wook Kim creating@donga.com