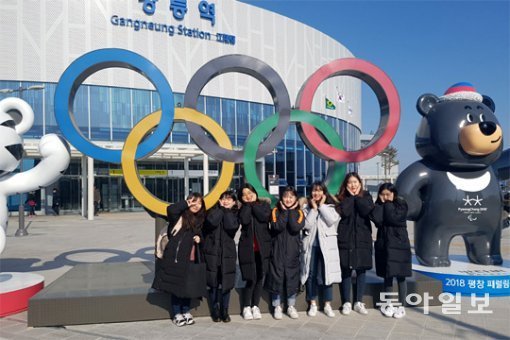 The Gyeonggang KTX line, which opened to the public at the end of last year ahead of the 2018 PyeongChang Winter Olympics, is giving a fillip to the tourism to Gangwon Province. Tourists from the metropolitan area can now make a day's trip to the region using the new KTX line. They usually take a tour of the Gangneung beach, have lunch and coffee, and head back home the same day or stay the night in the region during the weekend.
According to the Korea Railroad Corporation (KORAIL), a total of 340,000 passengers have used the new Gyeonggang KTX line from December 22 to January 14. During this period, 80 percent of the tickets for the Gyeonggang line were sold out, which is higher than 70 percent for the Honam line. Three KTX trains departing from Seoul Station to Gangneung from 8 a.m. to 10 a.m. Tuesday were sold out even though it was a weekday. "We have twice as many as customers on weekends," said Jeon Jae-kwan (46), CEO of the New Dongbang Tourism Agency that runs city tour programs in Gangneung.
Beach restaurants, which used to be full of customers only on weekends, are now receiving many customers even at lunch time on weekdays. Other industries are also busy trying to take advantage of the benefits from the new KTX line. Rental car services have opened inside the station and paid shuttle bus services are now available from the Gangneung station to the Jeongdongjin station. The KORAIL has introduced about 20 tour packages using KTX trains after the opening of the Gyeonggang line.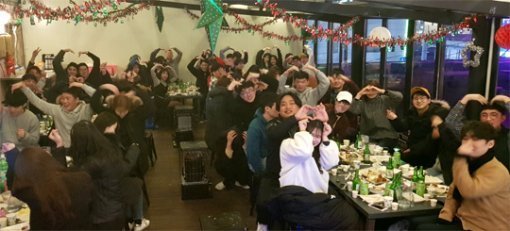 So far, tourists have flocked to Gangneung, where there are lots of things to see and eat. But once the PyeongChang Olympics is started, more tourists are expected to head for Pyeongchang and Jeongseon using KTX.
Hong-Gu Kang windup@donga.com