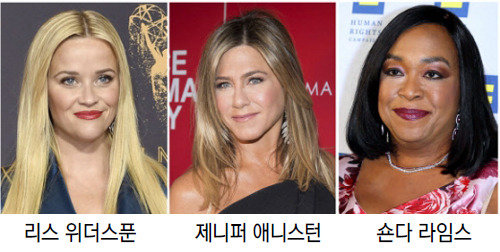 Riding on the waves of the "Me Too" campaign, which first ignited in Hollywood last October, more actresses and public figures are speaking up against sexual misconduct prevailing in the film industry and beyond.
More than 300 actresses, female writers, producers and directors in Hollywood have launched a project called "Times' Up" on Monday to fight systemic sexual harassment in Hollywood and other workplaces. The initiative has been joined by Ashley Judd, who first broke silence about film producer Harvey Weinstein, and many A-listers including Eva Longoria, Reese Witherspoon, Jennifer Aniston and Emma Stone.
A full-page advert was printed in The New York Times on Monday, in which the movement officially declared that it will fight persistent sexual harassment and abuse in Hollywood and blue-collar workplaces such as farms and factories nationwide. "The struggle for women to break in, to rise up the ranks and to simply be heard and acknowledged in male-dominated workplaces must end; time's up on this impenetrable monopoly," said the initiative in an open letter.
Time's Up went a step further from last year's "Me Too" campaign, which was rather focused on high-profile men in politics, media and film industry accused of sexual harassment, abuse and violence. The newly launched ambitious initiative now puts the travails of working-class women at center, and has formed a legal defense fund to help less privileged women to protect themselves from sexual misconduct.
In the meantime, a series of resignation continues to take place in a new year. Trond Giske, deputy head of Norway's top opposition Labor Party, has temporarily stepped down from his post following accusations of sexual harassment, according to Reuters on Tuesday. Also, Peters Martins, leader and master-in-chief of the New York City Ballet, also announced his retirement on Monday amid accusations of sexual harassment and physical and verbal abuse.
wizi@donga.com