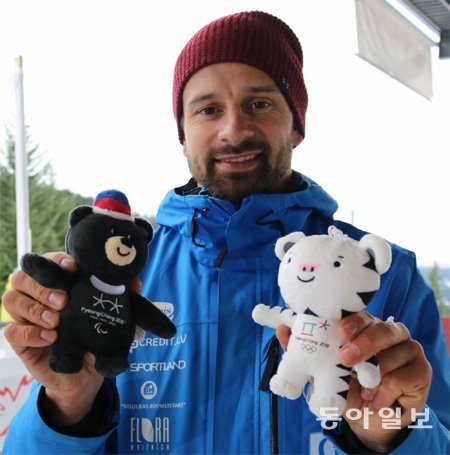 During the International Bobsleigh and Skeleton Federation World Cup, which was held late November in Whistler, Canada, Martins Dukurs, dubbed the "Emperor of Skeleton," received a barrage of international calls. The Latvian skeleton rider was told that he was to receive the gold medal from the 2014 Sochi Winter Olympics as Aleksandr Tretyakov, the Russian player who originally finished the race first, was stripped of the gold medal after being found to have violated doping regulations by the International Olympic Committee (IOC).
In the Sochi Winter Olympics, Dukurs had to settle for silver again, becoming the biggest victim of the Russian doping scandal. "I poured my all throughout all four trials. My skill was good enough, and the sled was in superb form as well. I guess my start was rather weak. There are always competitors, and you can't know how far they can go. Today, Aleksandr was better than me," the 33-year-old skeleton racer said after the final race in Sochi, accepting the result without any hint of bitterness.
In March 2014, Dukurs stamps were published in Latvia with his face printed on them to honor its national hero.
In February this year, the Latvian skeleton hero also succeeded in defending his No. 1 title in world rankings for the 8th consecutive year in Pyeongchang, South Korea. Albeit belatedly, in November he was awarded with the crowning feat of an Olympic gold medal from Sochi, the only missing achievement in his impeccable career.
In the PyeongChang Winter Olympic Games, he will seek to win two gold medals in a row, which will be a first in history of skeleton. His most tough competitors will likely come from the host country since skeleton is a sport where familiarity with the track often decides the outcome.
"As Yun Sung-bin is expected to show his best performance at home, winning the gold won't be easy this time," Dukurs said during his visit to South Korea in February. "Winning two Olympic gold medals is a challenge worth trying. Doing my best all the time. That is my goal."
Bo-Mi Im bom@donga.com