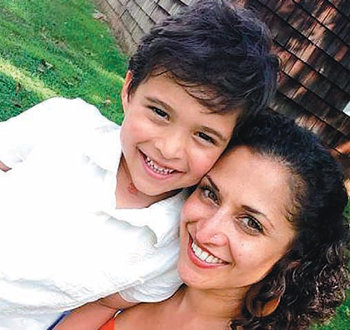 The Guardian reported on Saturday that the news of Anita Datar (aged 41, female), the only American victim out of 20 civilians who died in Mali hotel attack in South Africa is inspiring pity in the world. The paper added that the deepest condolence is being extended from Americans since she was a public policy expert who had dedicated herself to eradicating poverty and diseases in the Third World and a "single mom" of a seven-year old boy.
Having arrived to Mali as a senior manager at Palladium, a Washington-based consulting firm, Datar stayed in a five-star Radisson Blu hotel in Mali's capital Bamako with her two colleagues. At around 7:00 a.m. on Friday, unidentified armed attackers stormed the luxury hotel, killing 20 guests and employees, during which Datar was killed.
Indian-American Datar was born in the state of Massachusetts in 1974 from a first generation immigrant. She graduated from Rutgers University in New Jersey with a degree in psychology and later earned master's degrees in public health and public administration from Columbia University in New York. From 1997 to 1999, she spent two years volunteering for the Peace Corps in Senegal and organized a non-profit organization that helps women in poverty in Chennai, India. After she joined Palladium in 2012, she worked in the Republic of South Africa, Kenya and Nigeria, fighting for improved health including AIDS eradication.
"Datar was the loving mother of a wonderful seven-year-old boy and the former partner of David Garten, one of my senior policy advisers in the Senate," former Secretary of State Hillary Clinton made a statement at the news of Datar's death. "As I said this week, America must wage and win an immediate battle against Isis, al-Qaeda and other terrorist networks, as well as a generational struggle against radical jihadism." Current Secretary of State John Kerry also expressed his condolence in his statement.
dew@donga.com