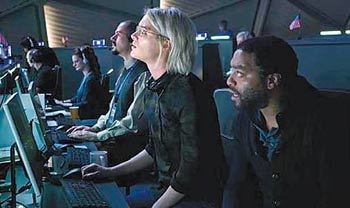 A controversy of racial discrimination is brewing over the movie "The Martian" that it has purposely opted out Asian casts.
British daily newspaper The Guardian reported that Ridley Scott, director of The Martian, has replaced two Asian roles in the original novel of same title with white and black persons.
In the original novel, Mindy Park, a co-worker of Mark (leading role starred by Matt Damon), who made a first confirmation of his survival on the planet Mars, was a Korean-American. In the movie, however, the role was acted by a white actress, Mackenzie Davis. NASA engineer Venkat Kapoor in charge of general supervision of the exploration mission on the Mars in the book was changed to Vincent Kapoor starred by black actor Chiwetel Ejiofor.
In fact, this is not the first time that Ridley Scott was involved in the controversy over racial discrimination. In his movie "Exodus: Gods and Kings" released last year, white actors Christian Bale and Joel Edgerton were respectively cast for the roles of Hebraic Moses and Egyptian Ramses.
Some netizens criticized, "It's a bit too harsh to change the ethnicity of the roles as there are a number of well-known Asian actors and actresses for their acting skills," while others said, "It's too much to criticize the movie for the change of race as the movie doesn't have to exactly mirror the original novel."
wanted@donga.com