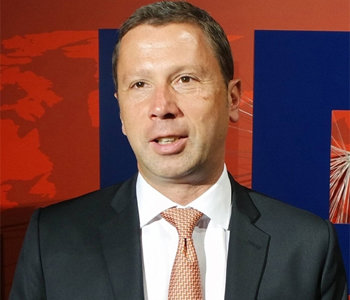 SK Telecom will release smart home products at IFA consumer electronics show in Berlin in September this year. The global communications industry sees that the Korean mobile operator is taking the first step towards a global platform operator based on the Internet of Things (IoT).
IFA`s executive director Jens Heithecker told Korean reporters at the IFA Global Press Conference in Malta on Saturday (local time). SK Telecom will also showcase healthcare products and technologies related to the IoT.
Mr. Heithecker said that the IoT linked to home appliances will decide the trend of the global communication and home appliance markets, adding that ZTE, a Chinese communications service provider, will also participate in IFA this year. He indicated that the competition over the IoT started among global communications operator.
GFK, a German market research agency, also forecast in the media press conference that competition will be intensified as the IoT is expected to combine home appliances, mobile communications and information technology and lead the market's continuous growth.
The world`s largest consumer electronics trade fair will likely have many innovative IoT products this year. Mr. Heithecker said that his company will display IoT products that link all companies participating in this year's IFA so that consumers can buy our products at the exhibition.
He also said that all devices – not only home appliances but also automobiles, smartphones, and even smart watches – will be connected each other. When asked about the fast growth of Chinese home appliance makers, he said that more Chinese companies than last year reflects that they are growing fast and Chinese companies could create a new trend in the global home appliance market.
jinhup@donga.com