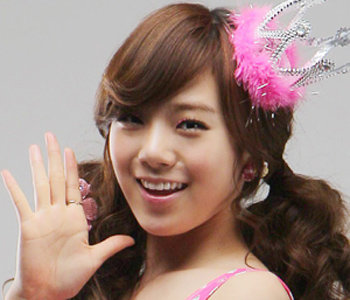 "National Singing Contest" and not "Inkigayo"
Idol girl singer Lizzy, member of girl group After School and Orange Caramel, chose KBS` "National Singing Contest," Korea`s longest running, popular music program, for her solo debut. She will sing her song "I`m not an easy girl." It is the first time for an idol singer to debut at this program.
Her agency said, "Her debut song is semi-teuroteui (a genre of Korean pop music that is recognized as the oldest form of Korean pop music) and we believed that it will well go with National Singing Contest. Orange Caramel`s "A~ing" is a popular song chosen by amateur singers in this contest, and Orange Caramel was invited to the year-end National Singing Contest last year." The program will be filmed in Yangsan City, South Gyeongsang Province on January 17 to be televised on the 25th. Track release is due the 23rd.
"National Singing Contest" has a viewing rate of in the early 10% range, much higher than that of music programs aimed at young people. Postings on the Internet included "This is a fresh strategy. Good," "Let`s call her Dialect idol. This is perfect for Lizzy." Lizzy was born in Busan, South Gyeongsang Province.