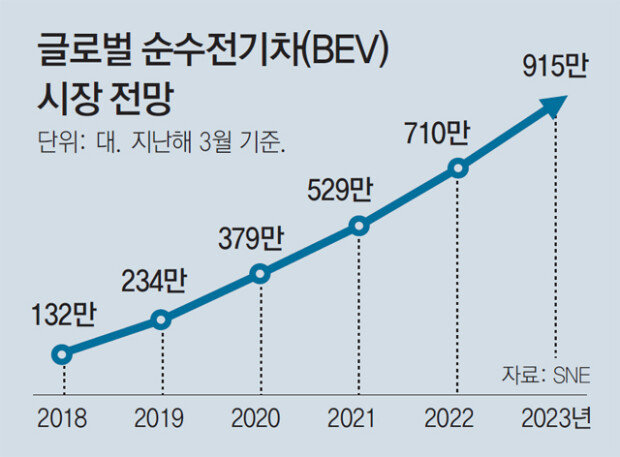 LG Chem, one of the largest chemicals companies in South Korea, is reviewing a plan to build a battery plant in European countries, following their manufacturing expansion in Poland.
"It is not fixed yet, but following the expansion of our production capacity in Poland, we are making a multifaceted assessment on a potential construction project of plants in other European countries," said an official from LG Chem on Monday.
"The European Union is planning to implement a rigorous regulation policy on CO₂ emissions starting 2020, and recently, many European carmakers are racing to introduce electric vehicles," explained the official. "The battery industry is witnessing a rise in infrastructure investments in Europe as European automakers want battery plants to be built near their headquarters and manufacturing plants."
Early last year, LG finished construction of battery plants in Wroclaw, Poland, and it made an additional investment worth 571 million dollars for the expansion of manufacturing capacity there in November last year.
The South Korean company is seeking to boost their global battery production capacity from the current 35GWh per annum to 100–110GWh by 2020.
Ji-Hyun Kim jhk85@donga.com