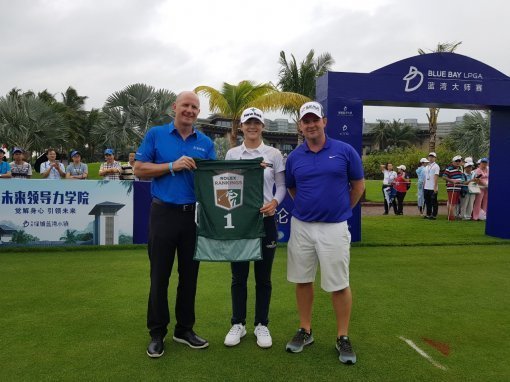 Park Sung-hyun (age 24), who is known to be extraordinary for overcoming poor environment, is also famous for her extraordinary contributions. In 2015, she donated 114.2 million won to the Community Chest of Korea and became a member of the Honor Society, which is a group for contributors who donate more than 100 million won. She donated 100 million won last year as well after recording the most prize money in a single season of KLPGA.
Her donation has continued throughout this year. On Wednesday, Park said she decided to contribute 100 million won to the Community Chest of Korea to celebrate her becoming top-ranked female player on Earth. Park Sung-hyun and the organization will discuss to decide where the donation will be used.
"I couldn't have become No.1 player by myself. I have done my best with the help of many people around me during hard times," Park said. "I want to do something continuously for someone else."
The 24-year-old went through difficult times due to family reasons during her high school days and the beginning in her professional life. Her acquaintances, who went to the same golf driving range, supported her with training expenses. She even received free lessons from her colleague's father for nearly four years.
On Wednesday, Park enjoyed a ceremony to receive the Caddy Bib, which is only given to the No.1 golfer in the world. Park, who made a debut of becoming the best player, ranked a shared 9th place with five birdies and one bogey, resulting in 4 under par. She is already set to receive the Rookie of the Year Award, while aiming to hit the highest average in two tournaments including this week's Blue Bay LPGA on Hainan Island, China, and to receive the player of the year award.
Jong-Seok Kim kjs0123@donga.com