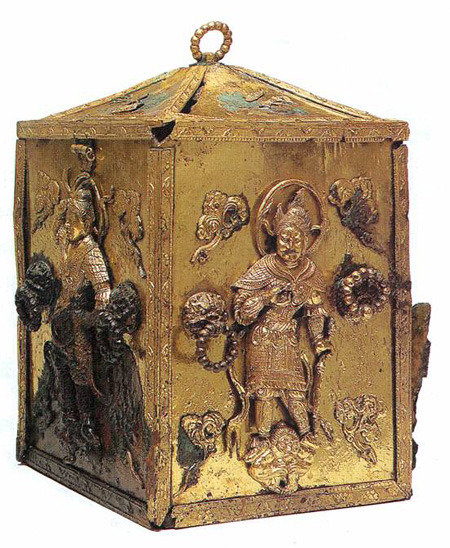 More than 44,000 antiquities of the National Museum of Korea in central Seoul will be relocated to the local national museums by the end of next year.
"The relics of the national museum overwhelmingly outnumber and are high in quality, compared to those of the local national museums," said National Museum of Korea Director Bae Ki-dong at the meeting held to mark the 100th day of his inauguration on Wednesday. "We will bring relics that will be representative brands of local museums to attract more visitors."
He has made clear that antiquities with indisputable find spots will be sent to the relevant local museums, which also coincides with the principle of preservation of cultural heritage that artifacts should be placed where they were.
About 44,000 artifacts to be relocated from Seoul to local national museums until next year account for 11 percent of the total remains of the central museum, according to the National Museum of Korea.
Although no specific items to be transferred have been decided yet, national treasure No. 1359 "Gyeongju Gameunsa Temple Site Three-Story Stone Pagoda Sarijangeomgu (enshrined crystals)," national treasure No. 343 "Buyeo Oeri Tile with Phoenix and Landscape in Relief" and "Chilgok Jeongdosa Temple Site Five-Story Stone Pagoda Records (history of building towers)" are mentioned as candidates by the industry insiders and outsiders.
"We will come up with a strategy to relocate the relics excavated from the Tomb of King Muryeong in Gongju or Gilt-bronze Incense Burner of the Baekje Dynasty to local museums and make them representative cultural brands as if people flock to the Louvre museum in Paris to see the Mona Lisa," he continued. The relocation plan would be highly appreciated in that it will restore the original position of cultural assets and meet the cultural demand of local residents.
The director also plans to create a separate space for students and children in the National Museum of Korea. "Interference takes place when children and adults are in the same exhibition space," he said. "We will create an environment where visitors can concentrate and appreciate artifacts."
The national museum is preparing an exhibition titled "Dae Goryeo" to celebrate the 1,100th anniversary of the founding of Goryeo next year and working with the National History Compilation Committee on the study of monumental inscriptions during the Goryeo Dynasty. Starting with the Gyeongju National Museum at the end of this year, national museums in provinces will hold a series of Goryeo-related exhibitions.
"We would like to hold the so-called "Dawn of the Humanity" exhibition under the theme of the origins of humanity and our Korean people," he added.
Sang-Un Kim sukim@donga.com