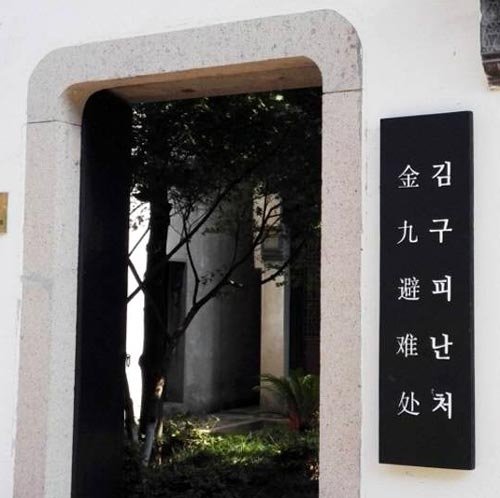 Actor Cho Jae-hyun and Sungshin Women's University Professor Seo Kyung-deok put up a Korean signboard on the front door of the shelter building of independence activist Kim Koo located at Jiaxing, Zhejiang province in China.
"We found that there was no Korean signboard at the Kim Koo Museum and discussed with exhibition staff three months ago," Seo said. "We are especially happy that the sign was posted on August 29, the birthday of Kim Koo'." The signboard, 40 centimeters wide and 140 centimeters long, has also Chinese letters.
Kim Koo had secretly stayed at the shelter in 1932 after independence activist Yoon Bong-gil died in bombing. In 2001, Jiaxing City built the Kim Koo Museum besides the building and displayed related photos and documents with help from the Independence Hall of Korea.
Jong-Yeob JO jjj@donga.com