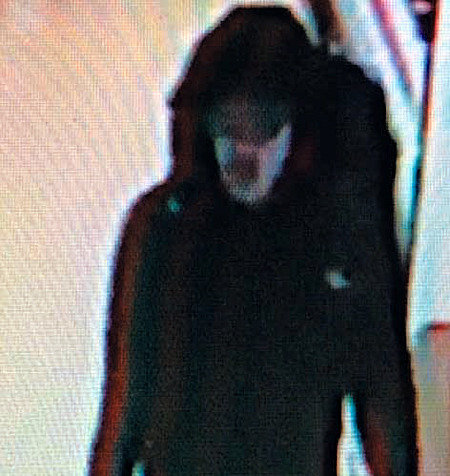 Hashim Abedi, an 18-year-old younger brother of the suicide bomber of Manchester Arena Stadium in England confessed that "my brother and I had ties with the Islamic State (IS)," told AP News on Thursday.
After being arrested in Tripoli, Libya immediately after the terror attack, it was known that Hashim had knowledge of his brother Salman Abedi's alleged plans for the Manchester attack, and had been planning to launch an attack of his own during the interrogation. The Libyan anti-terrorism forces are also detaining the Abedi brothers' father Ramadan for questioning. Hashim left England last month and arrived at Libya, and contacted his brother everyday via telephone calls. It was known that the Abedis were quite close with the family members of the high-ranking Al-Qaeda veteran Abu Anas al-Libi.
The British, U.S., and Libyan authorities identified the recent bombing attack as an organized plan by IS, and are currently tracking down the mastermind.
Abedi was known to visit Libya last week under the disguise of a family reunion, but there is a high possibility that his visit was made to prepare for the recent attack. U.S and British intelligence agencies view that Abedi was highly likely to visit not only Libya but also Syria, and was trained as a terrorist abroad. U.K. law enforcers recently arrested two other suspects on Thursday, making a total of eight people in connection with the bombing. During the investigation, the British police detonated one of the additional bombs found after the attack.
According to the image released by the New York Times on Wednesday, it was found that Abedi filled a metal box with nuts and screws for the recent bombing. It was confirmed that Abedi arrived at the scene with the bomb carried inside a blue cloth bag.
The Guardian reported that British Prime Minister Theresa May will confront U.S. President Donald Trump during the NATO summit to be held on Thursday in Brussel, Belgium. French Interior Minister Gerard Collomb also embarrassed the British government when he said on a French TV news on Wednesday that he was informed by the British intelligence agency that Abedi visited not only Libya, but also Syria.
Jung-Min Dong ditto@donga.com