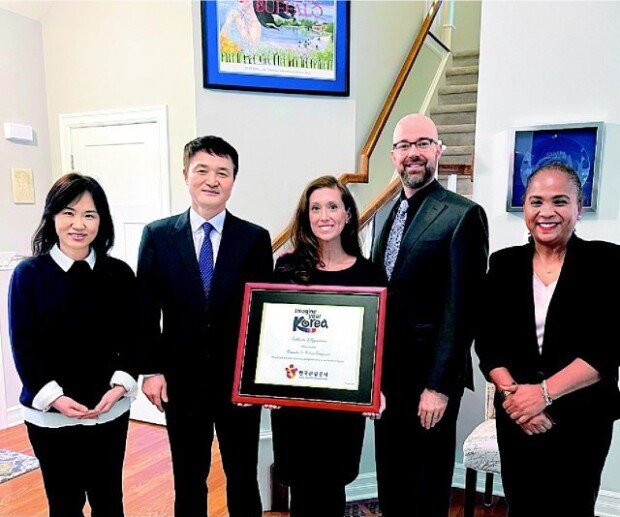 An American couple that helped Korean travelers in the US during a snowstorm will be visiting Korea on a trip sponsored by the Korea Tourism Organization (KTO).
The New York branch of the KTO said on Monday (local time) that Alexander Campagna (age 41) and his wife, who hosted nine Korean visitors for three days at their home, will be invited to Korea. The couple, who live in Williamsville, invited visitors stuck on the road in the snow in December. They spent Christmas with the visitors making marinated beef and other Korean dishes, which the couple was very fond of.
The couple will be traveling around Korea for a week starting on May 14. They will reunite with the nine visitors they helped and travel to destinations in Korea. Korean cooking classes will be offered as well. "This is our token of appreciation to the couple helping the visitors stranded in the snow," said the KTO's branch manager Park Jae-seok.
leemail@donga.com