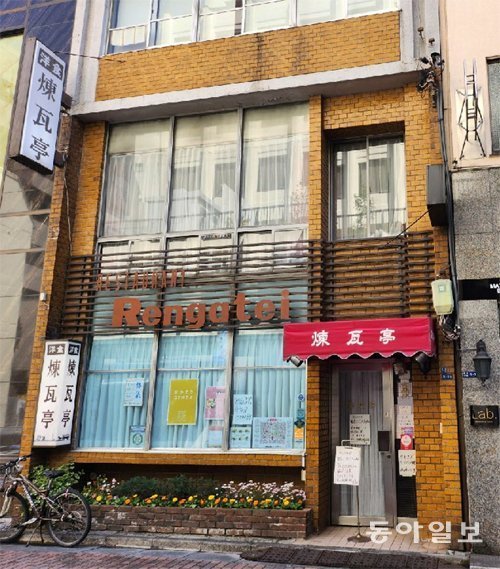 It has been reported that South Korean President Yoon Suk Yeol and Prime Minister Fumio Kishida will hold a Korea-Japan summit in Tokyo on Thursday and have an unusual back-to-back dinner. The second restaurant, "Rengatei," a popular and long-established restaurant specializing in Japanese-style Western dishes founded in 1895 in Ginza, central Tokyo, with a history of 128 years, is being discussed, Japanese media reported. It is said that the two countries are coordinating the schedule for the two leaders to have a first meal at a restaurant in the Ginza area and then move to Rengatei to continue the conversation.
In particular, the Yomiuri Shimbun mentioned Rengatei, which is famous for Japanese-style Western dishes, in consideration of President Yoon's taste for a dish of rice omelet. The newspaper reported that "only a small number of people will attend to deepen the relationship of trust between the two leaders" and that this is in accordance with Japan's unique "omotenashi" culture of welcoming heads of state from each country with all their heart. However, the possibility of having dinner at another restaurant due to security issues cannot be ruled out.
On Tuesday, the Rengatei restaurant visited by the Dong-A Ilbo correspondent was not open. In front of the door of the restaurant, there was also a sign saying, "Temporarily closed on for emergency maintenance."
A Japanese woman in her 60s who came to eat omurice said, "It's a famous Western-style restaurant that first served omurice in Japan. The current owner is the fourth generation, and I've been a regular for 30 years." She also hinted that they do not take reservations, so you have to wait in line to eat. When the reporter mentioned that President Yoon could drop by and have a meal, another woman next to her said in Korean, "I am very, very happy." She said that she recently took up Korean because she is interested in Korean culture, etc.,
Japan presents "customized omotenashi" whenever heads of state visit Japan. When former South Korean President Moon Jae-in visited in May 2018, then-Prime Minister Shinzo Abe presented a strawberry cake with "Congratulations on your 1st anniversary in office" written in Korean to commemorate the first anniversary of President Moon's inauguration. Prime Minister Kishida held a dinner in Tokyo "Happo-en," famous for its beautiful Japanese garden during U.S. President Joe Biden's first visit to Japan in May last year. Japan treated former U.S. President Donald Trump with golf and served former U.S. President Barack Obama with sushi made by a top-notch sushi chef.
sanghun@donga.com