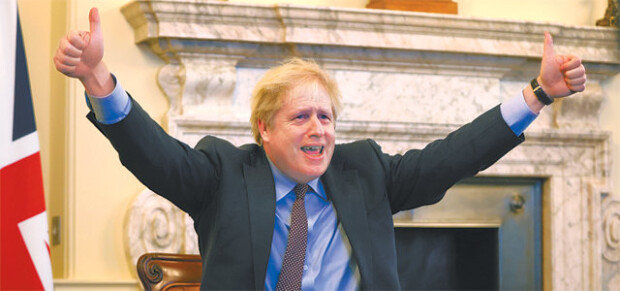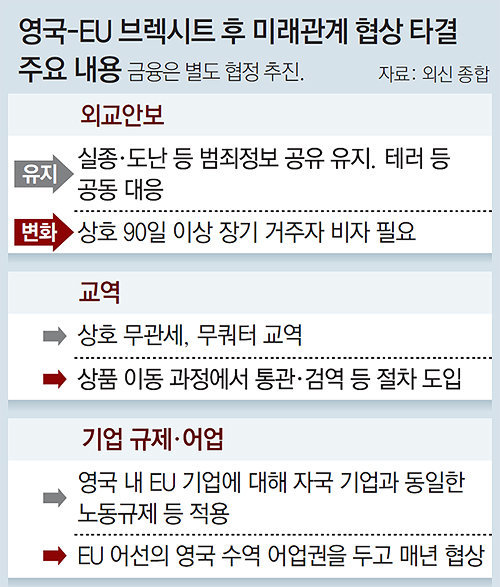 Britain and the European Union closed Brexit negotiations at the last minute on Thursday (local time) on their relations including the FTA deal. Britain managed to avoid ending up with a no-deal Brexit, according to which it may be exempt from tariff benefits in the E.U. area starting from next year.
The last-minute deal finalized the Brexit process that had been cast adrift for four and a half years since British people decided to leave the E.U. on a referendum in June 2016. As a result, Britain will separate out of Europe in 47 years since its 1973 joining of the European Economic Community (EEC) or the forerunner of the E.U.
After Britain officially withdrew from the E.U. on Jan. 31 this year, it was allowed to remain in the single market as part of the E.U. Customs Union until a transfer period ends around the end of this year. Britain fulfilled membership requirements by contributing to budget, for example. The E.U. publicly announced on various occasions that it will have separate negotiations to conclude their division next year although it treats Britain as one of the member states until this year. With the transfer period nearing an end, concerns were increasing about a no-deal Brexit. However, the two parties ended up in agreement.
Regarding fishery rights, the bone of contention, Britain allows for the E.U.'s quota for fish catch on its waters while the E.U. will reduce its fishery activities by 25 percent over the next five and a half years.
Freedom of movement will be put under limits. British citizens will have to get a visa to have a long-term stay over 90 days in an E.U. member state. Likewise, E.U. citizens should possess a visa to stay in Britain for a long period of time. This means that the citizens of both should accept inconvenience when they study or do business activities on the other side of their zone.
The agreement between Britain and the E.U. is expected to have little impact on South Korean exporters in transaction with either of them. "The preferential trade stays effective according to the FTA between South Korea and Britain signed on Aug. 22 last year regardless of the Brexit deal," said the Korea International Trade Association.
Youn-Jong Kim zozo@donga.com · Hyun-Seok Lim lhs@donga.com