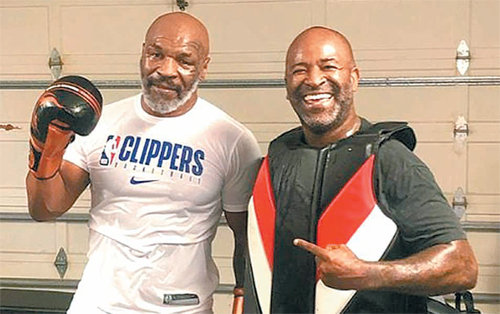 Mike Tyson's rumored return to the boxing ring is stirring excitement among boxing fans all across the world. Tyson, who holds the record as the youngest boxer to win a heavyweight title, retired from boxing in 2005 with a final record of 50 wins including 44 knock-outs and six losses.
The rumor began earlier this month when he posted training footage on social media. In the video clip, where he looks as fast and strong as ever, he declared he is back. Evander Holyfield, 58, is strongly suggested as his opponent. Tyson had two fights with him in 1996 and 1997 for the WBA heavyweight title. Holyfield has confirmed ongoing discussions of the bout. Tyson lost twice to Holyfield and earned a nickname "nuclear teeth" after biting Holyfield's ear in the 1997 game. Many fans are hoping for their "trilogy."
However, not everyone is excitingly waiting for their match because of their age. A strong punch in the face can be fatal even for young boxers, and anything could happen to the pair in their mid and late 50s in the ring. This has raised concerns for some, especially those in the industry who are well aware of the risk. Dana White, president of the Ultimate Fighting Championship and close friend of Tyson, said he did not want to see Tyson back in the ring.
Some people argue that the game might pay well but it will put the boxers in danger while others say that it is up to them if they fight or not.
The discussion is now centered on if money and entertainment can override other values, and, if so, to what extent. Opinions differ widely, but the safety of boxers should be guaranteed. This is where the line should be drawn. Enough safety measures should be put in place to protect them before the game.
Won-Hong Lee bluesky@donga.com