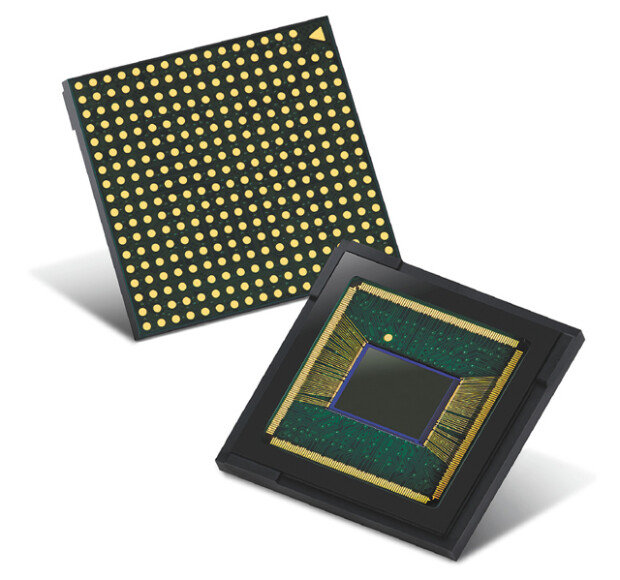 Samsung Electronics has put the first step forward to become the "No. 1 system semiconductor producer by 2030" by unveiling a 64MP image sensor for smartphones for the first time in the industry. A mobile image sensor developed by Sony Corporation, the current No. 1 player in the field, has a 48MP resolution.
The South Korean electronics makers held a briefing session Thursday at its Taepyeong-ro building in Jung-gu, Seoul and introduced two new image sensors – the 64-megapixel ISOCELL Bright GW1 and the 48-megapixel ISOCELL Bright GM2. This is the electronic giant's first new product since it announced a plan on April 24 to invest 133 trillion won in system semiconductors and hire 15,000 specialized employees.
Image sensors, part of system conductors, convert images from camera lenses into digital signals. The quality of picture and videos heavily depend on the performance of image sensors. Unlike the smartphone market whose growth has stagnated, the future of image sensors is bright as the multi-camera trend is making big waves.
"The image sensor market is expected to grow to a level comparable to the current memory chip market through 2030 in line with advancements in artificial intelligence and 5G technologies," said Park Yong-in, executive vice president of Samsung Electronics' System LSI business unit. "The current market share will experience major changes not too far in the future."
Both of the newly launched products are suitable for full-screen and multi-camera systems as 0.8-micrometer pixels are used. The GW1 boasts the highest resolution among all mobile image sensors currently available in the market, and the smaller GM2 has an advantage of a wide range of potential uses. The two image sensors will go into mass production in the second half of this year.
"Our focus so far has been on mobile phones with a large market, however, we have been also getting ready to expand in other fields, such as electric parts," said Park. "We will make step-by-step preparations by 2030 following the process of Samsung Electronics' memory semiconductors first having become the No. 1 player in the DRAM market, then later in the NAND flash field."
Dong-Jun Heo hungry@donga.com