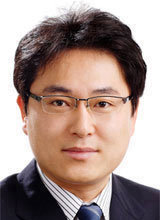 In South Korea, the Los Angeles Dodgers where South Korean pitcher Ryu Hyun-jin is playing as starting pitcher, is popular with almost everyone. Over the past several years, Ryu's Dodgers colleagues are also attracting fans from South Korea. Among such players, Cody Bellinger seems to be the hottest player of all. Many fans say that the MVP title clearly belongs to Bellinger.
There is good reason for such frantic popularity. This season, Bellinger has topped in almost every performance category as batter from homerun, batting average, on-base percentage, to hitting power. The American produces homers and hits like nobody's business. He spins his body with extreme intensity, which borders on twisting as if his body were laundry. His swing is intended to add more power to the hit. But this seemingly drastic swing also boasts accuracy. This almost feels like a cheating. His number one status is exceptional. The number of homers he produced by April, which stands at 14, is tied with the all-time high in history of the Major League Baseball. The RBI he managed to get during the same period is 37, a record-breaker, and his batting average hovers over 0.400.
Surprisingly, Bellinger was far from a super rookie. After his stint in the minor leagues, he was sent up to the Big League in 2017, when he hogged heated attention of many baseball fans, pounding 39 homers. The home run record, however, slid back to 25 last year, while exposing his weakness on a big stage, Bellinger seemed to go down for good. Luckily, Bellinger had Robert Van Scoyoc, Dodgers' new hitting coach from late last year. Hitting coach Robert Van Scoyoc was quick to find some subtle room for improvement in Bellinger's stance and grip.
Bellinger's evolution is awe-inspiring, but what is more surprising is Scoyoc's career history. Scoyoc only played baseball until his sophomore year in college. He had zero experiences as player or coach even in the minor leagues. Scoyoc eked out a living from teaching hitters at a private training center. His exceptional skills traveled fast through word of mouth, and he soon became a hitting coach at one of the most prestigious baseball clubs in the world. Scoyoc is young. He is only 32. He is even younger than some of the players at the club including Justin Turner. The Dodgers' new hitting coach is just full of surprise.
Scoyoc's knack for innovation is remarkable, but what is more impressive is Dodgers' President Andrew Friedman's decision to embrace Scoyoc. In the Big League, a major position like hitting coach typically requires a colorful background as player. This is a tacit rule. There must have been significant resistance from within when Scoyoc was appointed. Furthermore, the Dodgers recorded most homers in the National League last year. There was no reason to change the existing coaching staff. President Friedman, however, wanted to take a step up, and he was bold enough to entrust some unknown private hitting teacher with such a demanding task. Friedman's innovative approach was simply unprecedented in history of the Major League Baseball, and it heralds the beginning of an entirely new game of baseball.
Despite the much advancement it has made, South Korean baseball as well as its society is struggling to make further progress. While we are busy benchmarking America's innovations that are characterized by Major League or Silicon Valley, there is no case of success yet. Experts point out that we are only mimicking the surface of innovation while failing to get cultural insights from American success. It is regrettable to see our rigid culture hampers embracing foreign innovation. We are more obsessed with the title of innovation rather than its content. In such culture, any newly found innovation will be buried soon, and the task of unearthing more innovation will be harder to achieve. The story behind Bellinger's transformation into a brilliant hitting coach makes gives South Korean society a great deal of thought.
Eun-Taek Lee nabi@donga.com