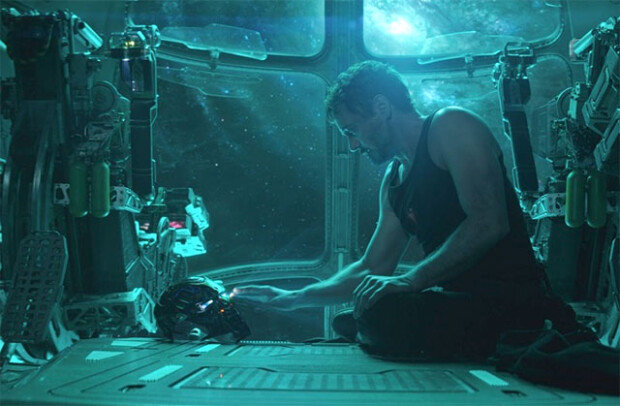 South Korea is a huge market for Marvel Studio films, as it has attracted an accumulated total of 105.8 million moviegoers in the country alone with its 21 movies.
Marvel's latest blockbuster "Avengers: Endgame" is also becoming a huge box office hit in South Korea, drawing more than 1.34 million viewers on Wednesday, the first day of its release in the country, to set a new record, according to the data from the Korean Film Council. Ticket sales on the first day alone amounted to nearly 10 billion won (11.6 million U.S. dollars), accounting for over 97 percent of total box office sales on the day.
"Avengers: Endgame" surpassed the one million viewer mark just four and a half hours after its opening in the country to become a film to achieve the landmark in the shortest period of time. The U.S. film had 1.27 million viewers as of 6:40 p.m., beating the previous record of 1.24 million held by the Korean action fantasy "Along With the Gods: The Last 49 Days."
"Avengers: Endgame" is the final installment in the current chapter of the Avengers franchise, which has enjoyed huge popularity among Korean moviegoers. The film has been at the center of fans' attention, with all kinds of speculations and spoilers about it spreading. It also caused controversies over its screen monopoly.
Experts attribute the strong first-day showing, in part, to fans' desire to enjoy the final installment while avoiding rampant spoilers. On South Korea's popular Internet forums, people were sharing tips on how to avoid Avengers spoilers that included "no Facebook, no Instagram, no YouTube, and no movie theater toilets." On social networking services sites, users waged a voluntary campaign banning spoilers about the film even before the its opening.
However, the film's high popularity has rekindled controversies over introducing a "screen quota," a system that requires movie theaters to limit the number of screens dedicated to particular films in order to prevent hit movies from monopolizing screens and guarantee moviegoers' right to choose other films.
On the opening day, "Avengers: Endgame" occupied 2,760 screens nationwide, more than the 2,460 screens taken by its previous episode "Avengers: Infinity War," which also caused the same debates.
Seo-Hyun Lee baltika7@donga.com