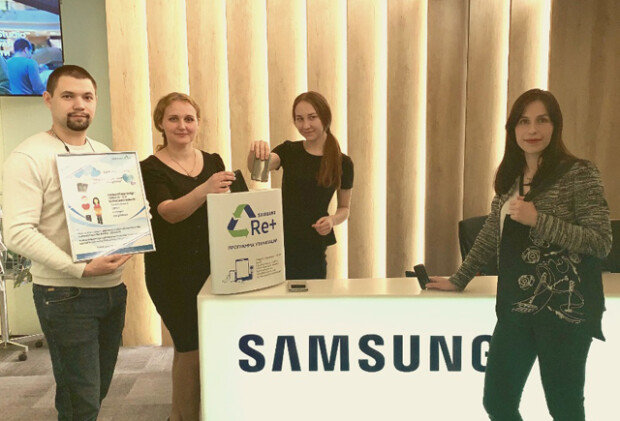 Samsung Group has announced that it will launch a global campaign to raise awareness about environmental protection celebrating Earth Day (Apr. 22). The campaign is in line with the group's efforts to seek sustainability management by enhancing not only economic values but also social and environmental values.
A total of 13 Samsung affiliates including Samsung Electronics, Samsung C&T, Samsung Heavy Industries, and Samsung Life Insurance will start the six-week-long campaign to collect outdated cell phones across 37 places of business on Monday, according to industry watchers Sunday. The campaign was first introduced in 2015 to collect some 27,000 old cell phones until last year.
The group will expand the drive to overseas places including those in the United States, Russia, and Spain. The collected phones will be disassembled by a specialized company so that components such as gold, silver, copper, and cobalt can be reused.
Samsung Electronics will also carry out the campaign for customers visiting its customers service centers in 25 countries around the world.
The company said that it is organizing various activities for the recycling of resource, adding that customers who purchase new products will be able to have their outdated appliances collected at home, and a collection box for e-waste will be also installed at service centers.
Dong-Jun Heo hungry@donga.com