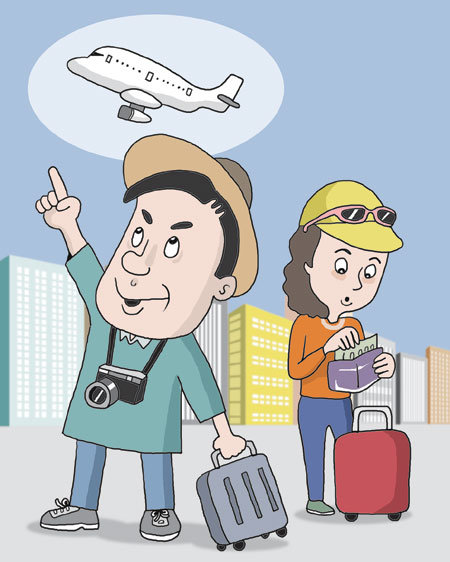 Thirty years have passed since overseas tours were liberalized for Koreans in 1989. As more Koreans are taking on overseas tours these days, the trend in travel abroad is fast changing. Gone is the practice in which Koreans would go on overseas tours clad in colorful hiking and sport wear, which looked ungainly and incompatible with tourism sites in Europe, and they would visit four to five cities there within a week only for photo-taking. Some Korean tourists even bother to take tuxedo with them to attend classical concerts, or stay in a city for a week or a month to adequately appreciate local culture, as the ways Koreans travel overseas are diversifying.
It is also notable that more tourists in their 50s and older, who would prefer visiting closer destinations such as Japan, China and Southeast Asia, are heading to Europe, which can cost more time and money.
"Due to the immense popularity of the reality show "Better Late Than Never," which aired on TV between 2013 and 2018, more Koreans in their 40s, 50s and 60s are traveling to Europe," a tourism industry source said. Notably, more people in their 70s and 80s are traveling to destinations in Europe. "Sons and daughters are often sending their parents who mark their 60th and 70th birthdays to European tours, rather than holding a big birthday party for them," said Kim Cheol-dong, a tour conductor at the Yellow Balloon tour agency.
Some travelers fail to take tours properly due to health problems resulting from foreign environment and jet lag in foreign countries, even though they have no problems when staying in Korea. "We recommend elderly parents to come together with their son or daughter," Kim said. "If they are on medication, we advise those elderly patients to bring an adequate volume of medicine, and carry the medicine into the plane without fail."
The way people in foreign countries treat Koreans has also changed as their nation's global stature and economic prowess has escalated, and Korean tourists' manners have improved. "In the past, some hotels and restaurants did not display proper hospitality to Koreans, but they now prefer Koreans who have good etiquette and speak English well," another tour conductor said.
Dong-Wook Kim creating@donga.com