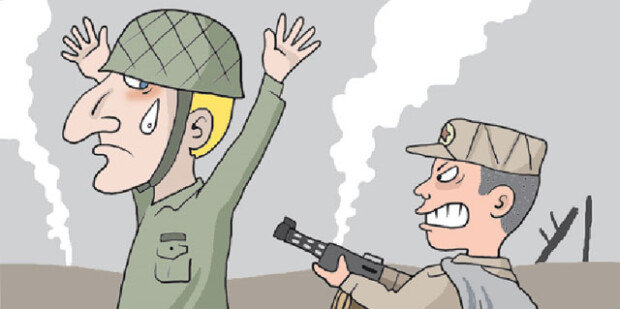 China has claimed that it defeated the U.S. forces, known as the world's most powerful army, in the Korean War. However, technically saying, it was the North Korean forces who first mocked the United States in the battle field. The U.S. Armed Forces in Japan were the first American soldiers to land Korea's shore. They believed that policing is their job, being convinced that upon their arrival, the winners of the war had been determined. Not all but most forces heard of this belief or believed so by themselves.
However, the U.S. forces from Japan were notorious for their incompetent training capacity and low morale. It turned out that more than half the soldiers were not capable of fixing rifles when they were mobilized to field warfare. Rumor had it that long-legged U.S. soldiers found it hard to adjust to the harshly tough mountainous geographies, which in fact was due to their poor muscular capacity caused by lack of training.
However, another problem existed to plague U.S. troops because they did never get trained for field maneuvers. The fact drove Walton Harris Walker, the commander in chief for the U.S. Armed Forces in Japan in 1948, into a state of shock. He ordered the forces to carry out trainings for unit-level field maneuvers, which only was reduced to a battalion-level drill due to Japan's opposition and the U.S.' passive attitude. The situation likened to a person only training one hand and knees.
As the U.S. troops put it, short Asian soldiers who had never been known to the world rushed toward them recklessly and audaciously. It led to the demolition of regiments and divisions and the captivity of division commanders, leaving U.S. reputation deeply scarred. There is no way to read military records by North Korea then but it may be guessed that they would have celebrated their victory over the world's best army.
The recognition of the world's strongest army was not earned by U.S. troops in Japan but by those who returned to their home country and have led a new life.
There are two critical lessons for us. First, drills are crucial in the core of the forces given that cutting-edge arms and equipment never complete victory even in modern high-tech war. Second, it may take just five years or so to relegate from the world's powerful to a motley group of the weak.
yes@donga.com·