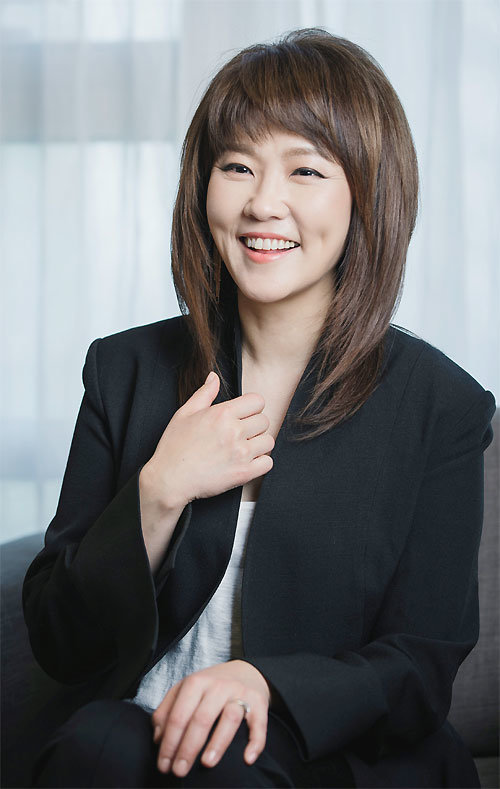 Na Yoon-sun, a world-renowned jazz vocalist, made a major stride in her career by signing Warner Music Group. She is releasing her 10th album titled, "Immersion," a digital album which will hit the shelves in Korea on Tuesday.
"Now that there would be more opportunities for me in the U.S. market, I plan to do my best," said Na in Seoul on Monday.
Na made her debut as a musical actress in "Subway Line #1" in 1994. She went to Paris in 1995 and studied jazz music. Before long, she became a jazz vocalist, who represents not only France but the entire Europe. She signed with ACT Music, German jazz powerhouse, and released four albums. Her new deal with Warner Music Group came naturally.
"I got a few offers when my contract with ACT was about to expire," she said. "I chose Warner Music because they promised me to respect my choices in music."
Warner Music Group, one of the world's top three labels, is based in the U.S. but her new album was produced in Paris under the direction of famous French producer Clement Ducol.
"For the first time in my life, I went on a travel to write songs. I stayed in Bretagne for two weeks and wrote 15 songs."
Among those songs, "Mystic River" and "Invincible" are included in her new six-track album. She spent most of her time in the studio, recording the songs with the producer using some 50 musical instruments. In some of her songs, she digitally changed the keys. In the first track, "In My Heart," the sound collage stands out.
Na gave her own interpretation of "Sans Toi," a song written by Michel Legrand and used by director Agnes Varda in her movie "Cleo from 5 to 7. Na said her current favorite singer is sing-a-song-writer Billie Eilish, who was born in 2001. After finishing her world tour, including the "North Sea Jazz Festival" in the Netherlands in July, Na will perform in Seoul in December at the Lotte Concert Hall.
imi@donga.com