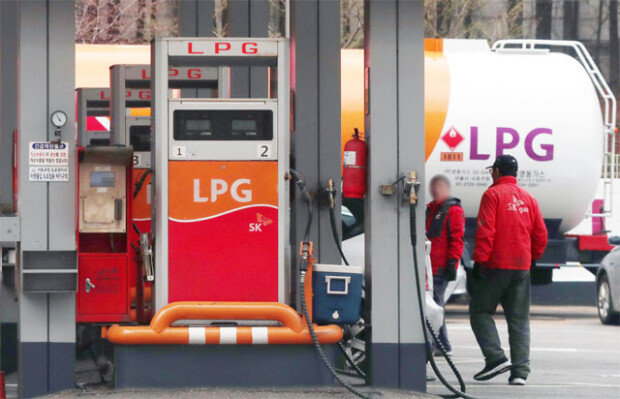 Starting on Tuesday, civilians will be allowed either to purchase LPG vehicles or retrofit their cars into LPG models. Previously, only licensed cab drivers or drivers with certain disabilities were permitted to own an LPG car.
The Ministry of Trade, Industry and Energy announced Monday that the revised act on "Safety Management and Business of Liquefied Petroleum Gas," which lifts the ban on the use of LPG fueled vehicles for transportation, will be instituted on Tuesday.
The revision will make it possible for civilians to make purchase of new LPG vehicles or take over the ownership of LPG cars previously driven by the families of a person of national merit or families of a driver of disabilities by having it registered at the local or municipal government offices concerned. Furthermore, the revised act will enable civilian drivers to retrofit their cars into LPG vehicles.
Consequently, drivers won't be subjected to the penalty of up to maximum 3 million won of fines, which used to be imposed on violations on the use of LPG fuel. In fact, there have been many cases where LPG-car drivers under joint ownership face fines by failing to change the title of the ownership after separation of household.
The ministry projected that the latest measure will boost the number of LPG vehicles in South Korea up to 2.82 million by 2030, roughly 1 million higher than previous predictions. Experts say that the projected increase in demand of LPG cars consists in their lower fuel prices. According to Opinet, an oil prices information provider run by the Korean National Oil Corporation, as of March 22, the cost of LPG fuel stood at 797.22 won per liter, approximately 60 percent against gasoline prices (1,381.85 won).
The revised law is intended to alleviate the damage caused by fine dusts from by expanding the share of LPG cars that belch out less amounts of microdust. According to the energy ministry, the amount of nitrogen oxides emitted from LPG cars for every kilometer they run is 0.14 grams, which is lower than their diesel (1.06 grams) or gasoline (0.18 gram) counterparts.
Choong-Hyun Song balgun@donga.com